Whitecap Alpine Lodge Hiking – B.C., Canada
Last updated on February 16th, 2023 at 06:35 pm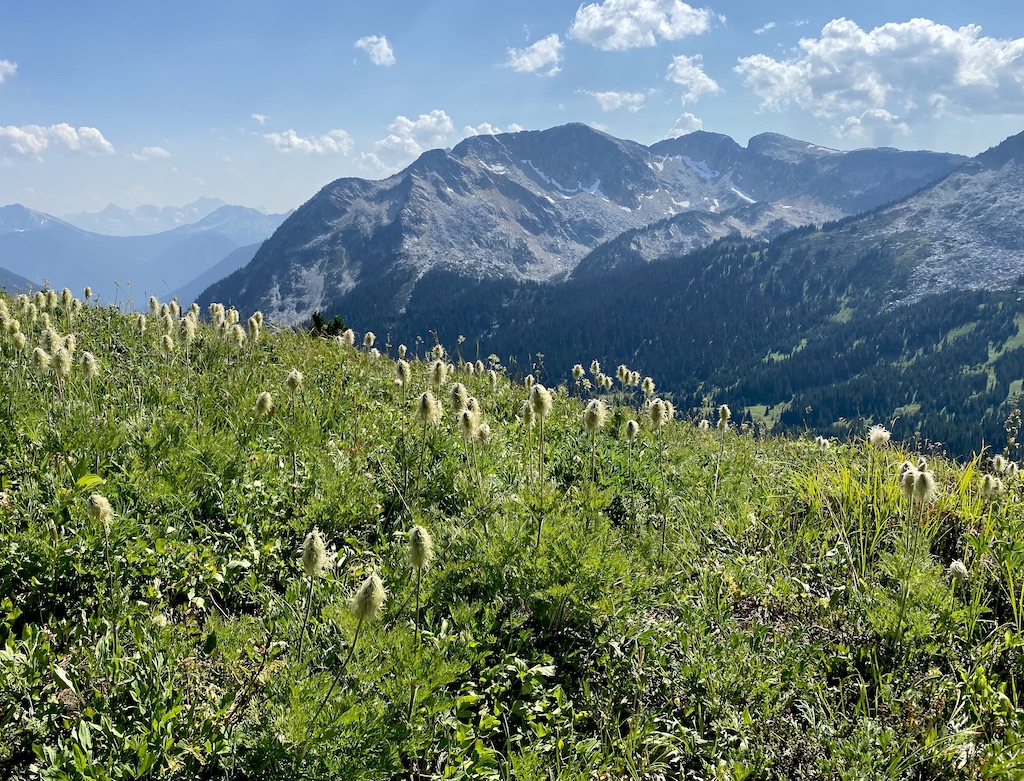 "Have you heard about Whitecap Alpine near Whistler?" a friend almost whispered to me as we both struggled in plank position at our first group exercise class in more than a year. "It's kind of a locals' secret.", she went on to say. Well…if there are words that pique my interest, 'secret' is certainly among them! With a notable wedding anniversary on the horizon (the big 2-0), I was already on the hunt for something special and this definitely sounded intriguing.
Whitecap Alpine, the special place to which she was referring, might not be a secret to you if you are a backcountry skier (which alas, I am far from). The father and son team of Ron and Lars Andrews have been welcoming heli-skiers to the very special McGillivray Pass Lodge for decades. Only recently, however, had a hiking option been added – with accomplished guides Hayden Robbins and Leah Evans spearheading the summer operations.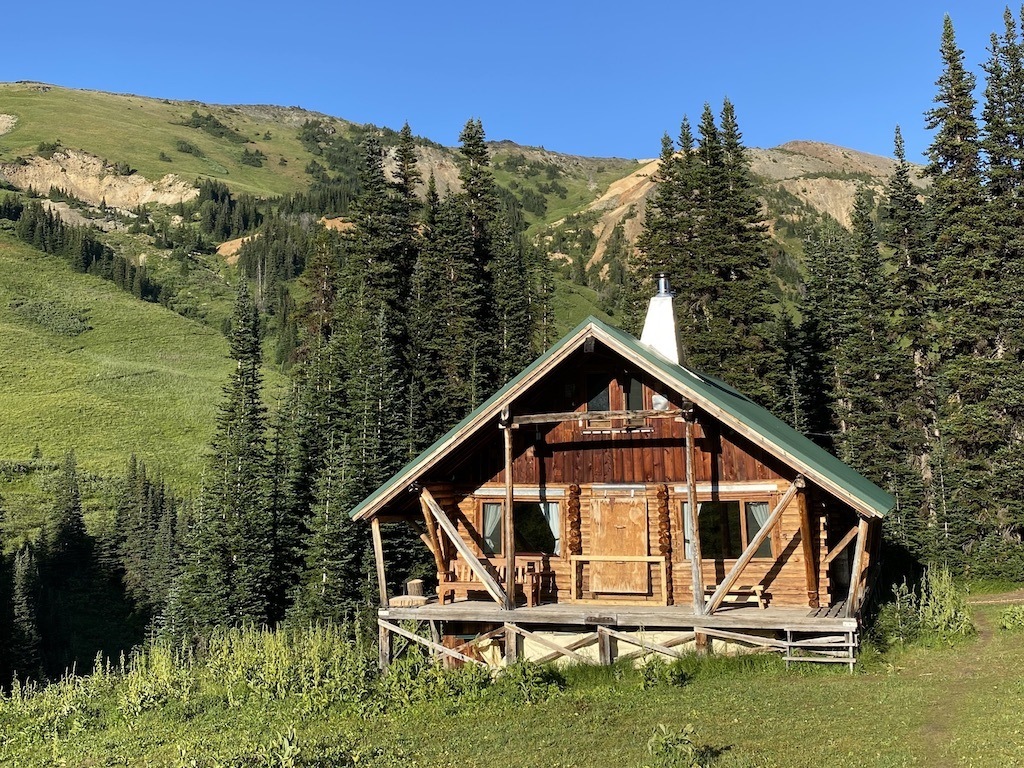 Want a quick peek before I tell you more? Check out this 1 minute video:
The Summer Hiking Experience
The summer hiking experience at Whitecap Alpine has 2, 3 and 4 night itineraries. The adventure begins shortly after touching down from a short and scenic helicopter ride out of Pemberton Airport (just north of Whistler).
Upon arrival at the lodge, guests are shown to their accommodation (cozy cabin or yurt), offered a quick orientation of the Whitecap Alpine property, and then promptly set up for an afternoon of hiking in the beautiful alpine with their assigned guide.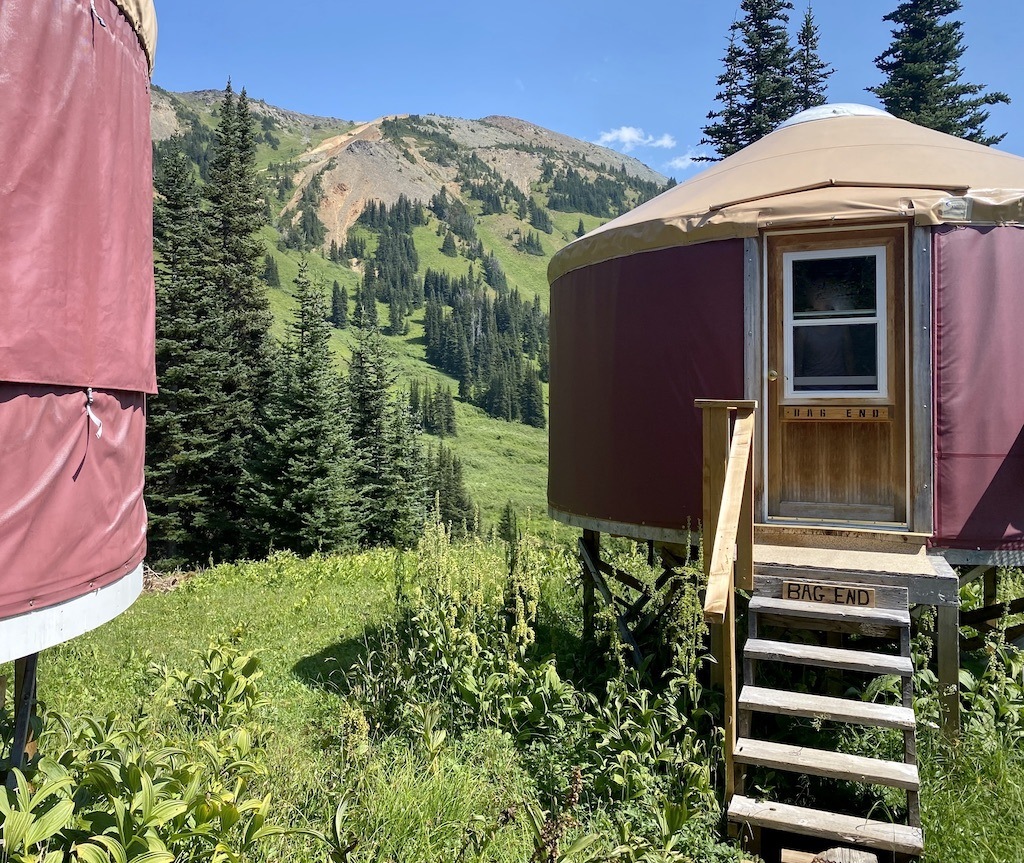 During our August trip, our family of four (kids 14 & 17) was paired with three other ladies on our hikes. As is often the case with these unique places, they tend to attract really interesting and adventurous people. Sharing time with these ladies both on the hikes and during evening meals really enriched our experience. I also can't help but mention that two of these ladies were over the age of 65 and were absolutely killing it on the hikes. So inspiring!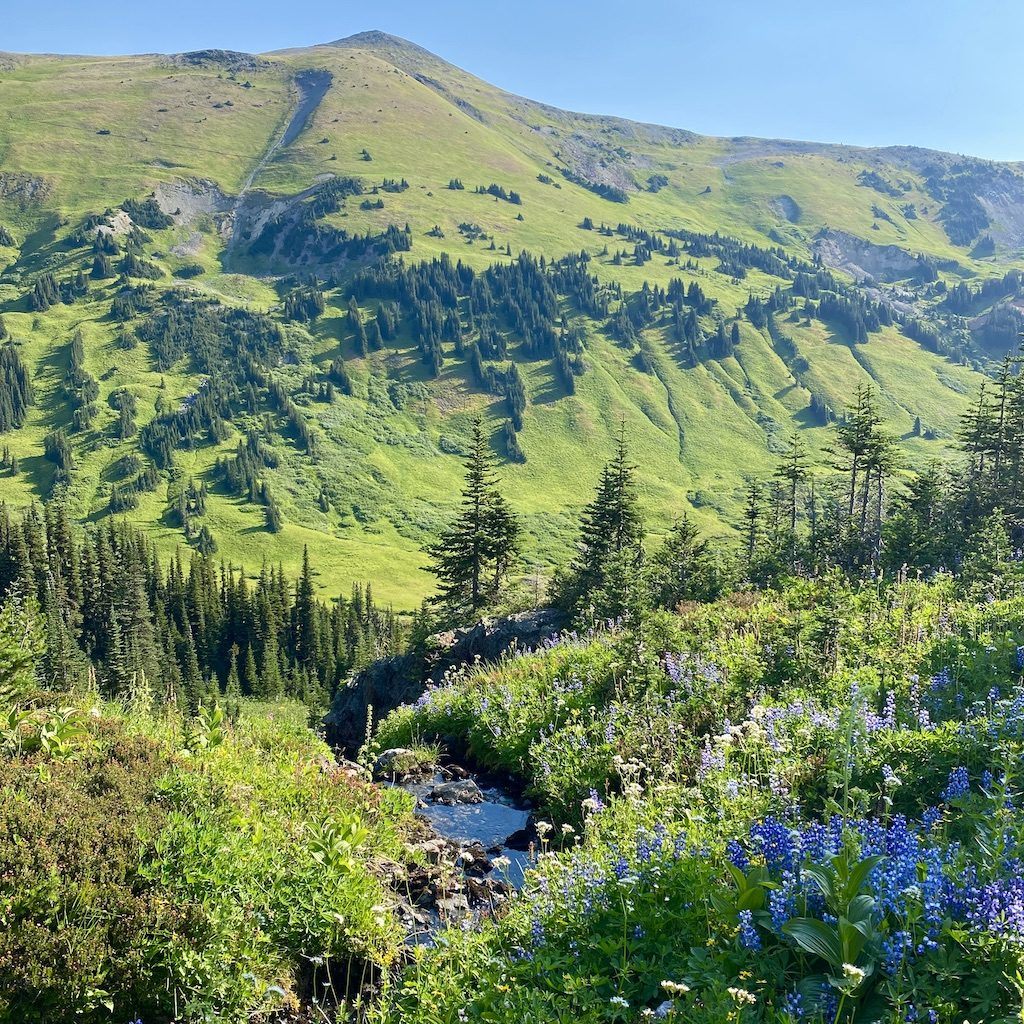 Our 2-night trip included a 3-hour hike to an alpine lake on the first day and a 6-hour hike into the mountains on the opposite side of the valley on day two. Whitecap Alpine is quite special in that it is located between two distinct mountain ranges (the Coast Range and the South Chilcotin) allowing guests to experience some very unique geography.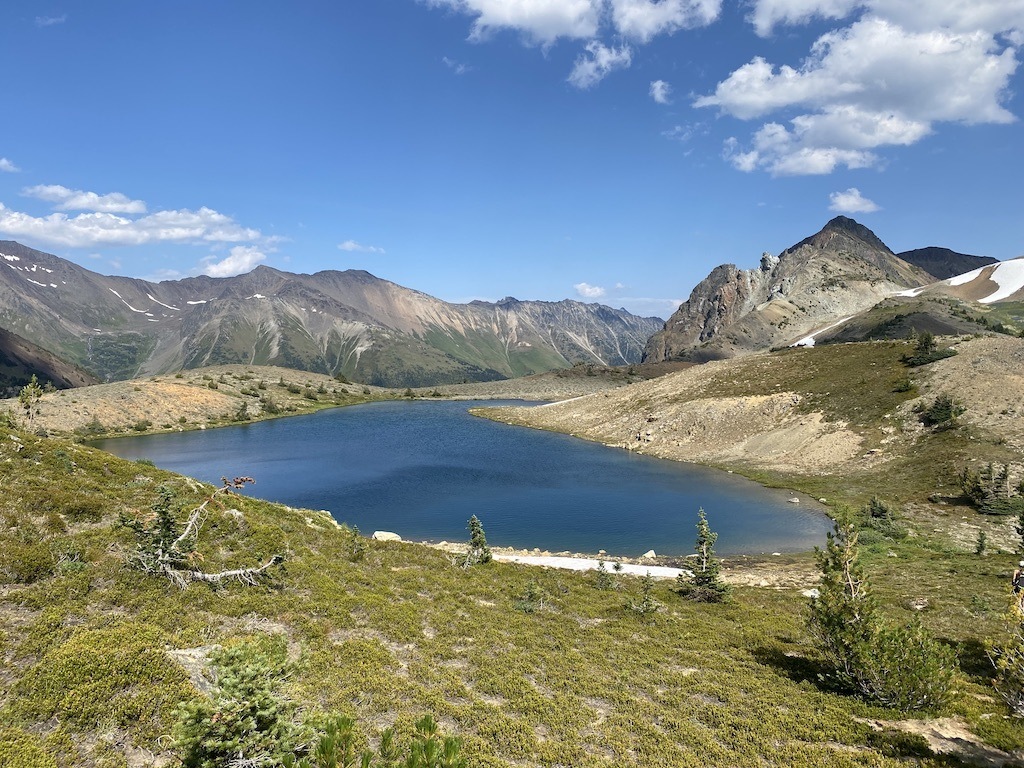 While there were many highlights of our trip, the pinnacle was enjoying a refreshing swim in an alpine lake followed by a sauna after a vigorous morning of hiking. In case you are wondering how you get a sauna to an alpine lake (I was), certain parts were pre-built, the supplies were helicoptered in, and the sauna was completed on site taking 12 days. And what a beauty she is!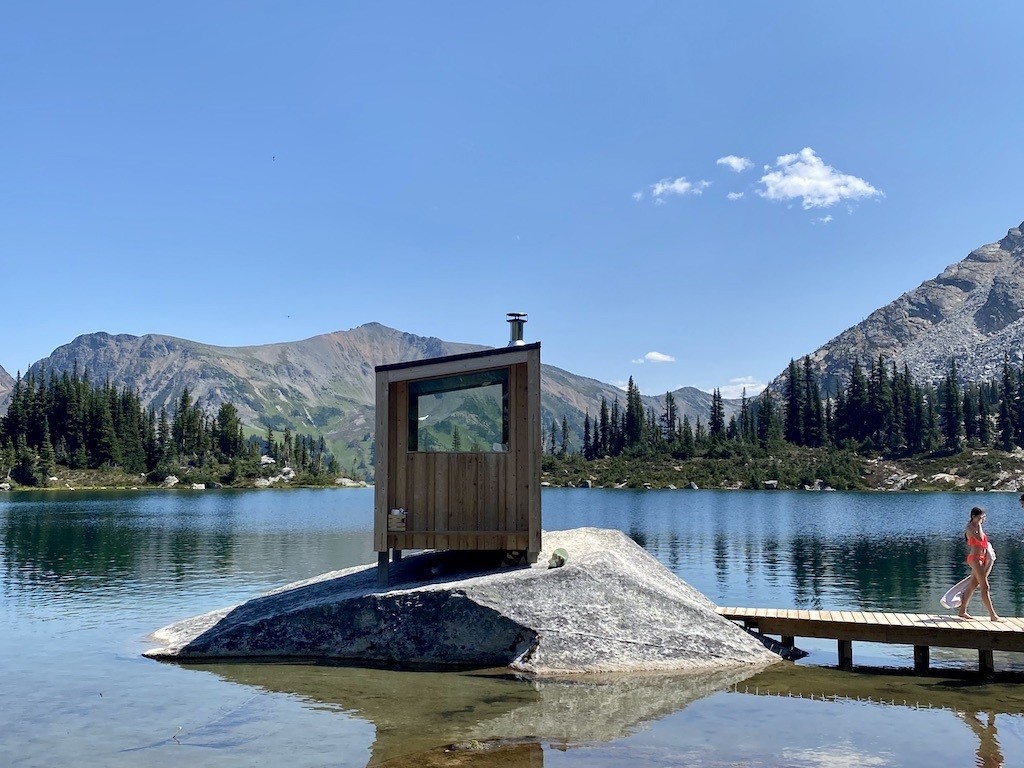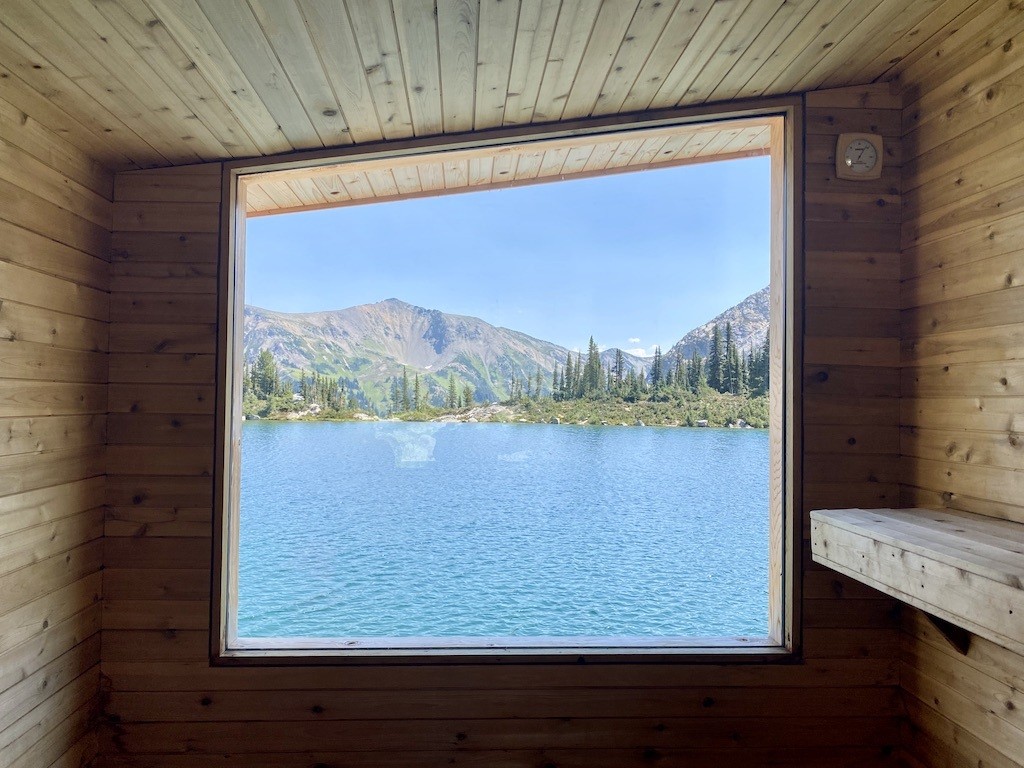 Note: Whitecap Alpine can accommodate hikers of all abilities – whether you are looking for a stroll in a wildflower meadow or a heart-pumping endurance hike in the mountains.
Dining at Whitecap Alpine
With a cook on staff, morning coffee/tea, snacks and meals seem to magically appear before you at Whitecap. Typically ravenous after the hikes, we very much appreciated how hearty and healthy the meals were. Not only did we feel super accomplished for the terrain we had conquered during the day, we also felt well nourished. Were it not for the wine I enjoyed with dinner, I would have felt as if I were visiting a health spa.
What Makes Whitecap Alpine Special
The scenery around the McGillivray Pass Lodge is absolutely spectacular. It was so gorgeous that I had a hard time wiping the smile off my face.
The location is also quite easy to get to in comparison to many other backcountry lodges. With our helicopter departing from Pemberton at 11:15am (30 minute drive north of Whistler), we were able to hit the road from our Vancouver home at the reasonable time of 8am – arriving at the lodge in time for lunch.
Whitecap Alpine is unique in that it welcomes families with children of all ages. Their Alpine Adventurers program aims to teach young ones about flora, fauna, backcountry survival, stewardship, geography and much more.
What to Pack
Whitecap Alpine provides guests with a detailed packing list, but there are a few absolute essentials that I wanted to highlight.
Quick dry outdoor hiking clothes *(see note below)
Hiking shoes/ boots and a pair of indoor lodge shoes or slides
Swimsuit for alpine swimming and sauna
Hat, sunglasses and sunscreen (there is little shade in the alpine)
Small day backpack
First aid kit (blisters!)
Medications including something for allergies (alpine wildflowers are lovely but…)
Mosquito repellent (the good kind – those alpine mosquitoes are murder)
1-2 litre water bottle
Trekking poles (I was slow to adopt these but they are my new favourite thing)
Camera (and charger) so you can show off to your friends (I used an iPhone)
Toiletries
Towel and light sleeping bag (pillows, sheets and extra blankets provided)
Note on hiking clothes: Layers were really important on our trip, not only to handle the variations in temperature, but also because of the odd mosquito cloud.
While Whitecap Alpine is in Grizzly Bear country, they had plenty of bear spray canisters available for guest use (no need to bring your own).
Learn More
To learn more about the Whitecap Alpine summer hiking experience, please see their website.
As mentioned before, the hiking program is quite new. We were able to find dates that worked for us quite easily. I have a prediction, however, that this is going to become a very popular getaway, especially considering the lodge's proximity to Vancouver. I highly encourage you to book long ahead to ensure your preferred dates.
Related Posts