The 10 Best Things to do in Tofino, B.C.
Last updated on October 9th, 2023 at 03:25 pm
It took me a minute to figure out what that gentle drum beat was that I was waking up to each morning. It would start as a dull, distant thudding, hit a crescendo, and then recede. Only once I meandered down to the beach to enjoy my morning coffee did I realize that what I was hearing was the sound of bare feet on sand – as avid surfers ran down the beach path behind our cottage to greet the morning swell. It was something I would hear again and again (and quite enjoy, frankly) over the course of a week.
Tofino is a very special place for our family. Over the years, we have taken many trips to this village by the ocean, trading in city life for a few serene days on the wild pacific west coast. Nothing would feel quite as sweet as this trip, however. Like most of the world, we had been hunkered down for close to a year – awaiting a vaccine rollout and the green light to travel locally.
It was no coincidence that Tofino was the first place we wanted to travel to once restrictions were eased. Please let me show you why in the following post on our favourite things to do in Tofino.
Want a quick peek first? See some of our favourite places in this 1 min. video.
About Tofino
Tofino is located on a small peninsula, roughly half way up Vancouver Island in British Columbia, Canada. It is situated within the traditional territory of the Tla-o-qui-aht First Nation within the Clayoquot Sound UNESCO Biosphere Region. It is home to roughly two thousand full time residents.
Tofino is known for it ancient forests, gorgeous sand beaches, year-round surfing, fishing, and eco tours. For a small town, it also has an abundance of great restaurants, often featuring a bounty from the sea.
The 10 Best Things to do in Tofino
It is the sheer striking nature of the west coast geography that brings us back again and again to Tofino. What also keeps us coming back, however, is that there is so much to do. After many trips, we still haven't exhausted all the possibilities. For those wondering what to do in Tofino, here are our favourites:
Tofino Beaches
Did you know that Tofino has no less tha 6 beautiful sandy beaches close to town to choose from? Further south towards the neighbouring town of Ucluelet there are even more! Whether you are looking for a lively surf scene (Cox Bay), gorgeous tide pools (North Chesterman) or a secluded spot to watch the sun go down on the west coast (Tonquin), there is something for every mood and day of the week.
Note: As we are talking about the wild west coast, be sure to mind the advisories (be rip tide aware). The water is also very chilly year-round. If you plan on going in further than your ankles, you better be wearing a wet suit (available for rent at all the surf shops).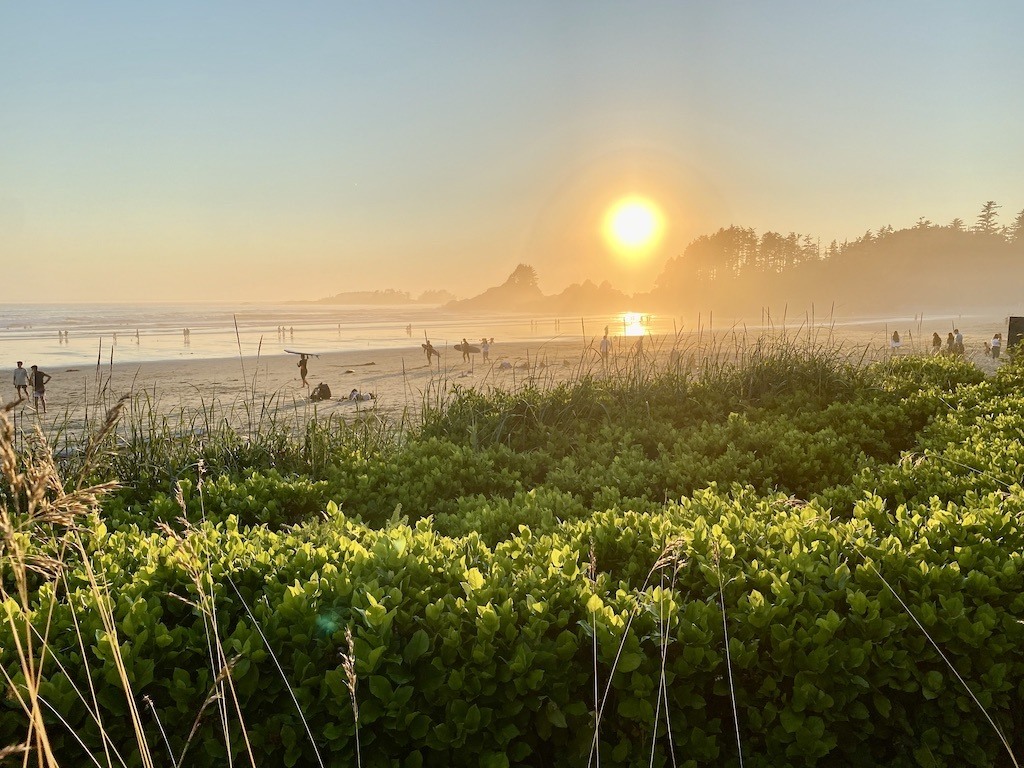 Cycling
Tofino is the perfect place to get around by bike. The 7km long Multi Use Path (MUP) runs parallel to the main road (Hwy 4) linking the beaches to town.
At low tide, the hard- packed sand along Chesterman and Cox Bay Beaches can also be a great place for a ride.
For a wide variety of bike rentals (including kids bikes), see Tofino Bike Co. and TOF Cycles. Marc from TOF Cycles offers bike drop-off and pick-up service to your hotel or vacation rental. He also offers some excellent recommendations for special places to visit.
Bike tours can be an excellent way to explore the area. They are offered by both TOF Cycles (E-Bike) and Tofino Bike Co. (conventional bike).
Note: In the spring of 2022, a new 28km bike path linking Pacific Rim National Park and Tofino will be completed.

Surfing
Tofino is Canada's most popular surf destination and it's not hard to see why. It has a year-round break and several great beaches to choose from – depending on whether you are new to the sport or a more advanced surfer.
For those just getting started, the gentle whitewash of Cox Bay is the perfect place to learn. Join a lesson with Pacific Surf Co., Tofino Surf School or Surf Sister.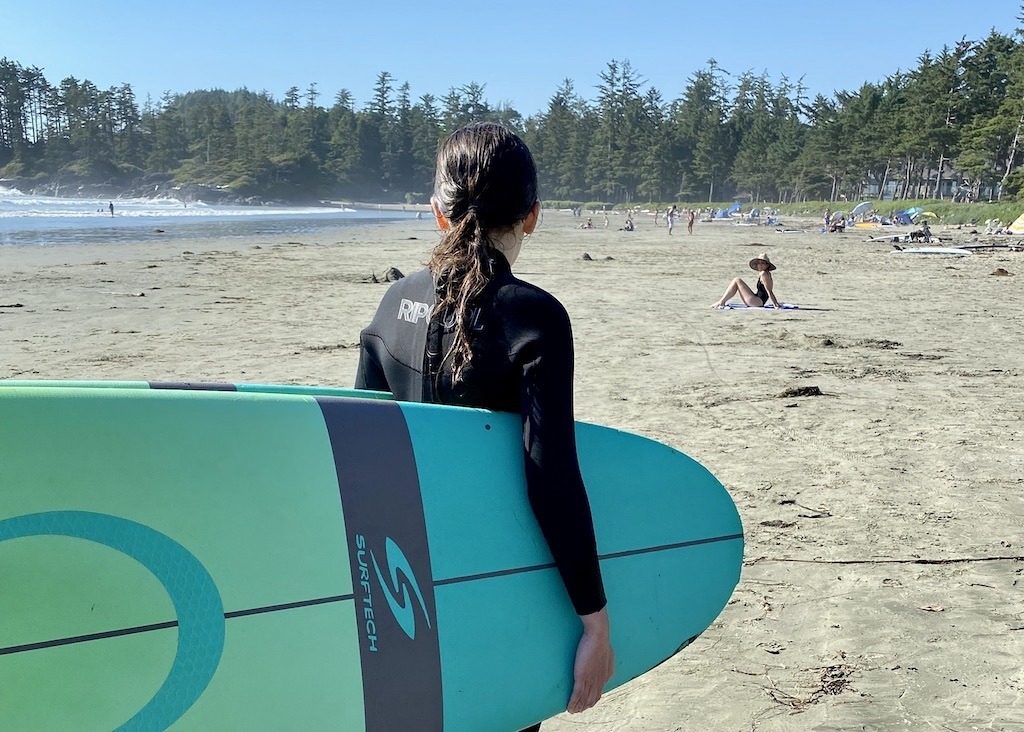 The Long Beach Lodge Resort (Cox Bay) has their own Surf Club for lessons and rentals right on the property. The Pacific Sands Beach Resort (also at Cox Bay) offers lessons and rentals from their Surf Shack. Speaking from experience, having lessons and rentals available right at your hotel property is a very nice perk (especially for an exhausted newbie).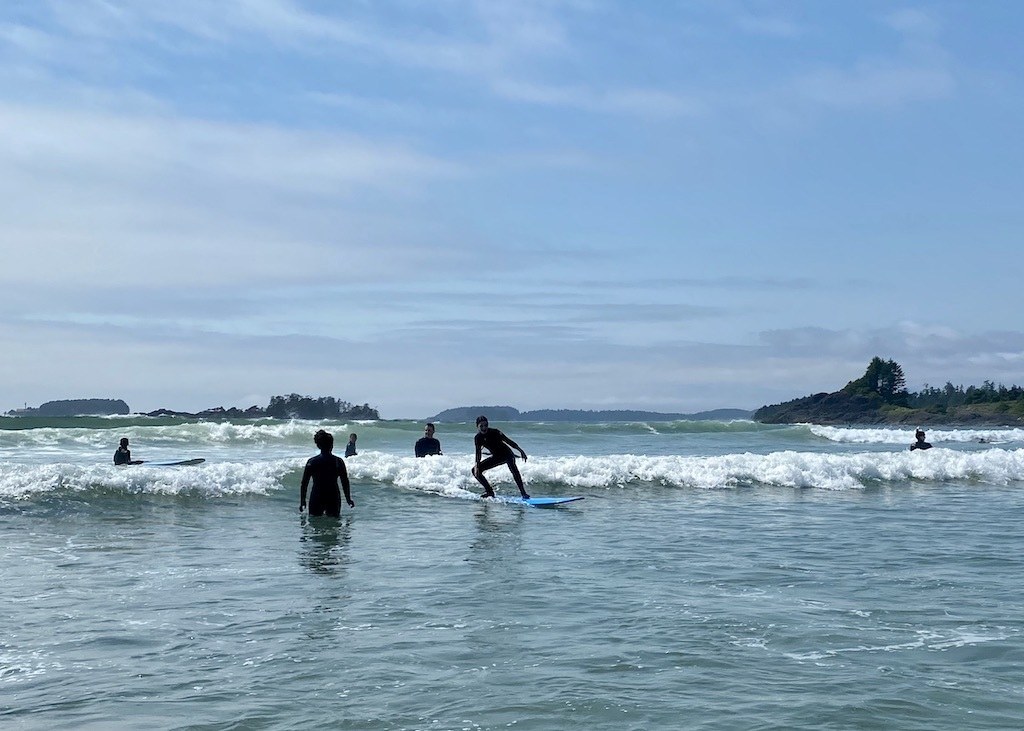 Walk Among Giants
One of the most unique things about Tofino is that ancient forests almost meet the ocean. You can stroll among 1000 year-old trees with the roar of the ocean as your soundtrack.
Most Tofino "hikes" are considered easy to moderate (think more of a forest walk than an endurance activity). Some of the most beautiful trails include the Tonquin Trail (from Tofino town to Middle Beach) and the duo of Rainforest trails (A & B) just south of town in Pacific Rim National Park.
Although harder to get to, there are several very special hikes that can be reached by a short water taxi ride. These include the Big Tree Trail and the much more challenging Lone Cone Mountain Trail – both on Meares Island. This island is an important breeding ground for migrating birds and home to some of Canada's oldest red cedar trees.
See tofinowatertaxi.com for more information. Several local operators also offer guided tours to Meares Island.
Arts & Culture
Start you Tofino arts and culture tour by visiting the weekly Tofino Public Market at the Village Green in town (Saturdays March – September).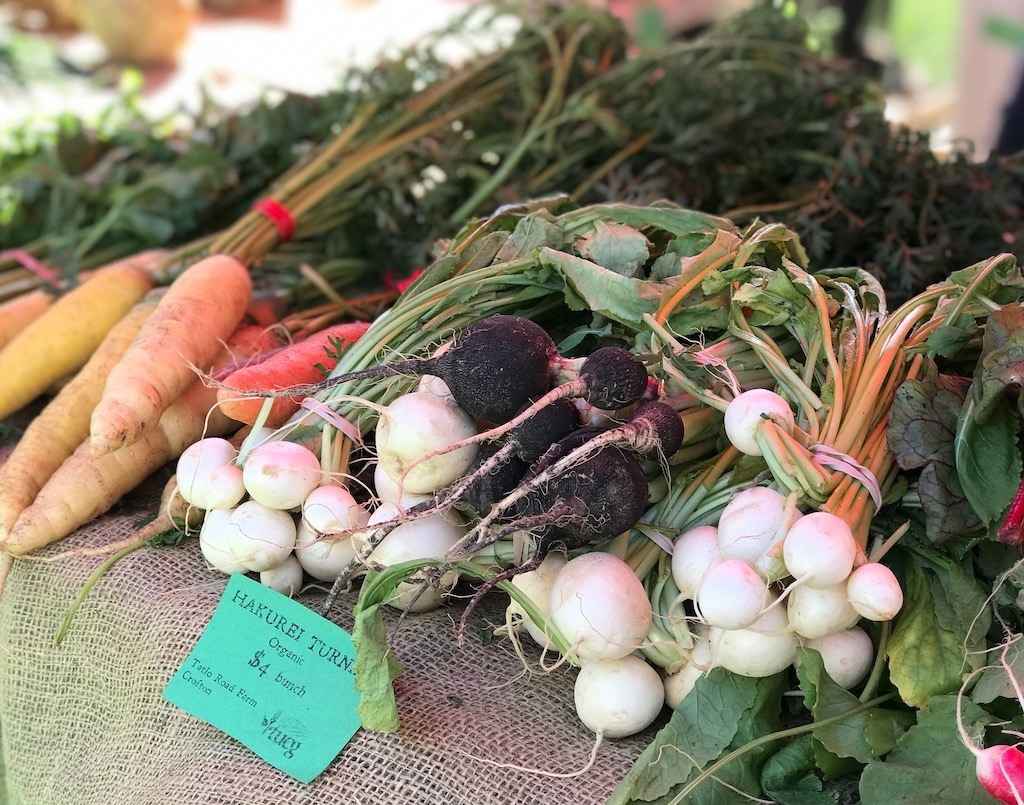 Just down the road from the Village Green is a lovely store called The Factory run by two local artists. The store features their own work plus that of many other talented artisans. Personally, I can never get out of there without making a purchase.
The First Nations owned House of Himwitsa Native Art Gallery features fair trade art and handicrafts from skilled artists in the region as well as from several well known names across the country.
Celebrated First Nations artist Roy Henry Vickers has a beautiful longhouse style gallery in the centre of town. Not only does it have a wonderful selection of his paintings, prints and carvings, it also plays host to the occasional storytelling session. To learn more see: royhenryvickers.com.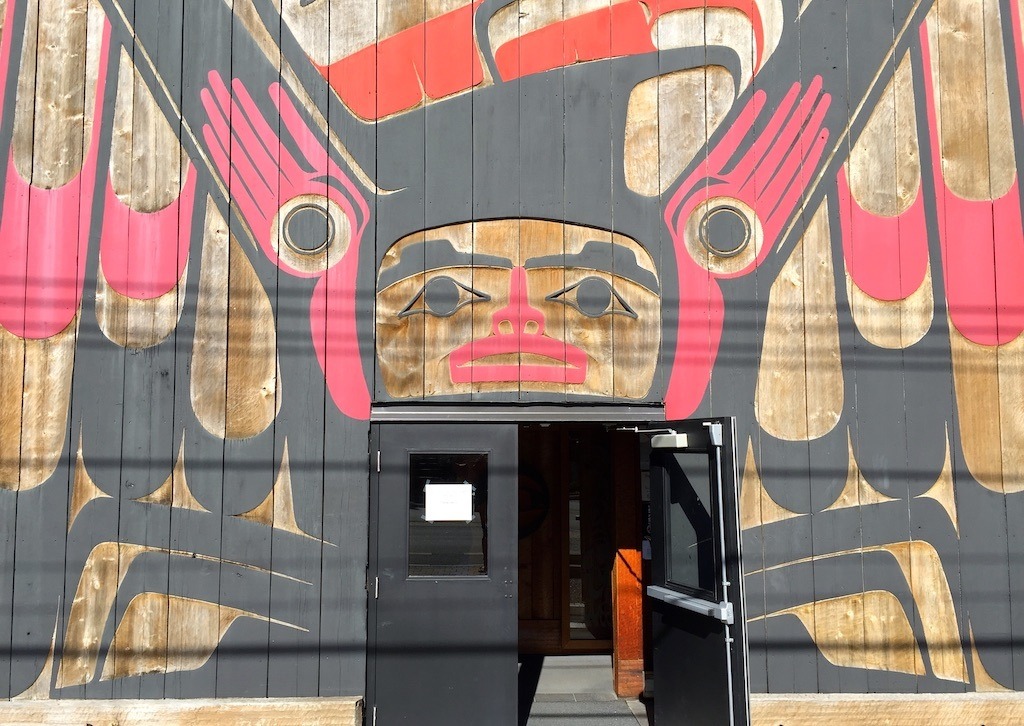 If you are on North Chesterman Beach, see if the welcome sign is out for The Carving Shed, once home to the legendary Tofino carver Henry Nolla. His work can be found throughout the nearby Wickaninnish Inn and around the village of Tofino. If you are lucky, you can have a chat with one of the two current resident carvers, Feather George Yearsly and Christen Dokk Smith.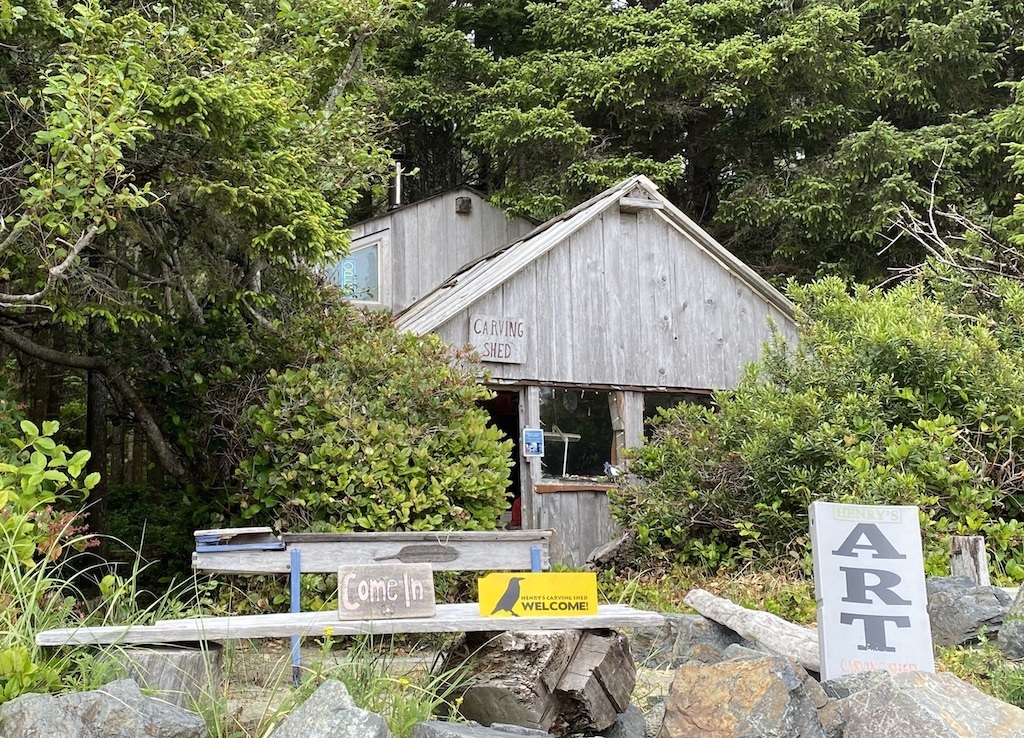 Wildlife Viewing Tours
March until October is a great time to get out and see some whales in Tofino. Gray and Humpback whales can usually be spotted on half and full day boat trips from town, with the occasional special appearance by Orcas.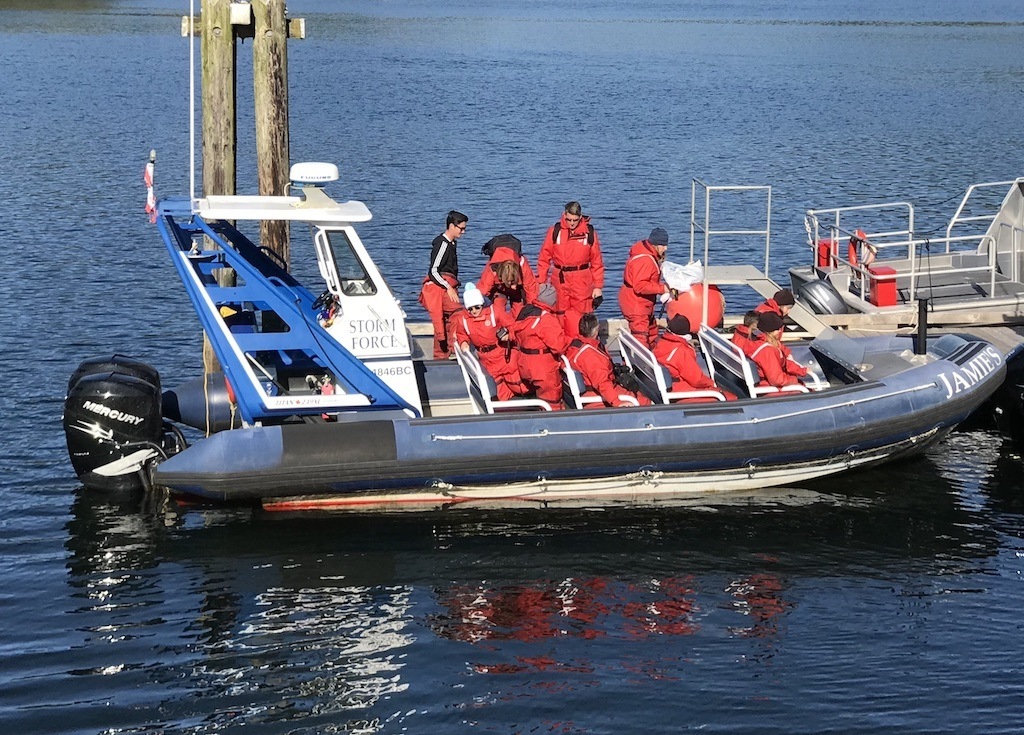 Bear watching tours are also done from the water and are scheduled around low tide, when black bears come down to the water's edge to feast on rock crabs and other sea life.
See all Tofino whale watching and wildlife tours at Tourism Tofino.
Kayaking and SUP
The relatively calm inner harbour off Tofino is surrounded by islands and provides a wonderful place to explore by sea kayak. Morning and afternoon guided tours are offered by various local operators. There is also the option of full-day guided kayaking tours, taking paddlers a little further afield.
SUP lessons are typically offered in the calm waters off Mackenzie Beach or as part of a Tofino inner harbour tour. For the more advanced paddler, SUP surf lessons are also available. See Tofino Paddle Surf and Swell for options.
Tofino Fishing Charters
Tofino has a booming charter fishing business with day trips heading offshore for salmon, halibut, lingcod and rockfish. These fishing trips are usually full day affairs (6-10 hours). For those just learning, and for families with young children, shorter trips in calmer waters can be arranged.
See charter fishing boat options on the Tourism Tofino website.
Tofino Botanical Gardens
These whimsical gardens are a beautiful place for a stroll and to learn about the unique characteristics of the Pacific Coast's temperate rain forest. There are 12 acres of garden, forest and shoreline to explore. If you can't see it all at once, you are welcome to come back a second time for free (within 3 days of your first visit).
Before visiting, check to see if there are any special events going on at the gardens including storytelling, yoga or the very popular annual lantern festival. Learn more at: tofinobotanicalgardens.com.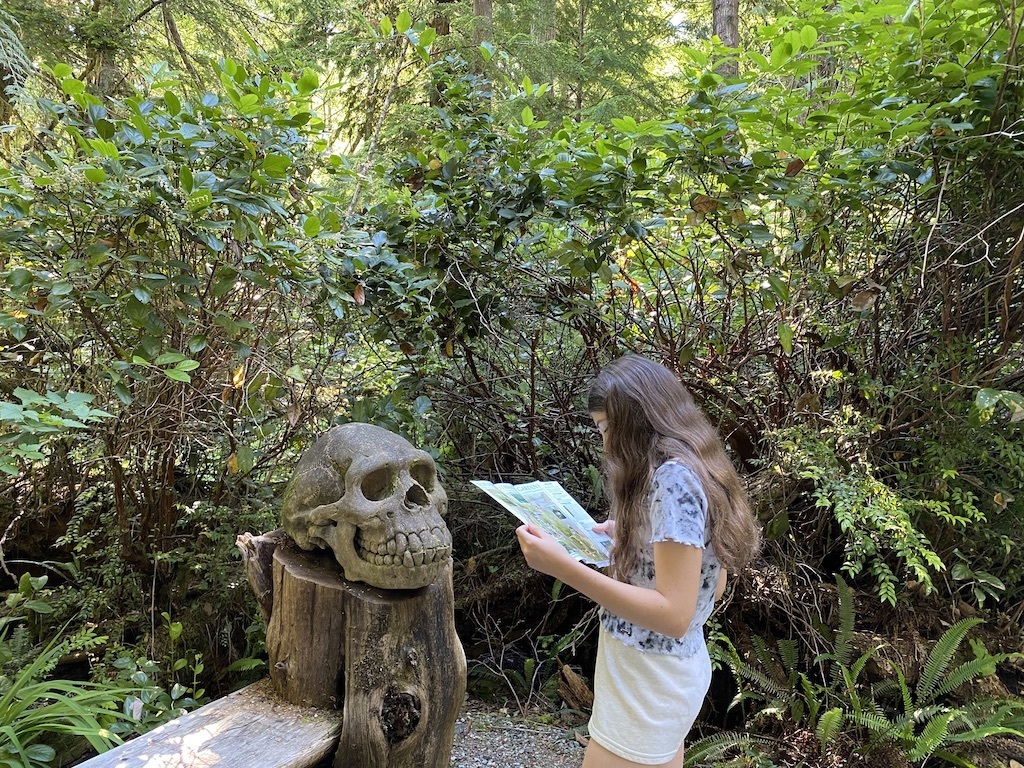 Enjoy Amazing Food
One of the things that makes Tofino so attractive to visitors is the excellent dining options. Whether you are looking for a multi-course sit down dinner, or something more casual from a food truck, the quality of the ingredients is generally superb (think organic, wild or foraged). Seafood naturally features prominently on menus, coming straight off the boats to local kitchens.
Casual Dining in Tofino
For casual dining, Tacofino simply shouldn't be missed (but be prepared to wait). Don't want to line up? Check in with the Long Beach Golf Course as they were serving up Tacofino on our most recent visit (Wed-Sun).
Other popular casual dining options that should be sampled include Al'oha Poke (Campbell Street Shipping Containers) and Lil' Ronnie's Beachside BBQ (Mackenzie Beach).
Most places in Tofino offer take out options. If you are looking to up your beachside dining game, Picnic Charcuterie in town does an amazing takeaway platter.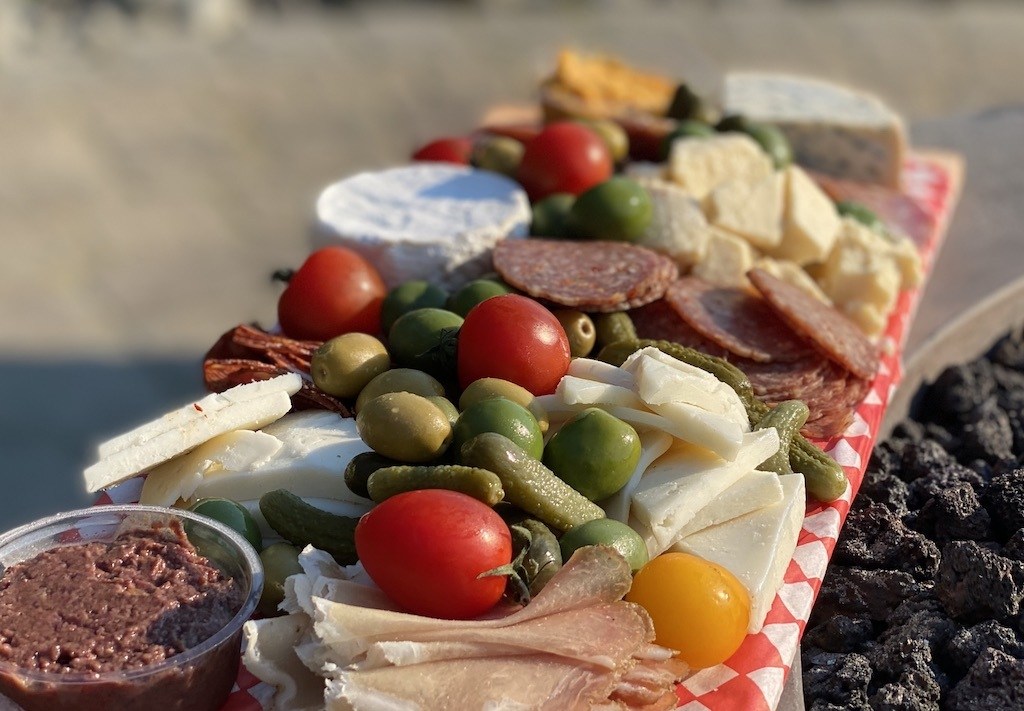 Popular mid-range dining options that are both family-friendly or perfect for hanging with friends after a big day at the beach include Shelter, The Shed and Sobo.
Finer Dining in Tofino
For finer dining, the award-winning Wolf in the Fog is a must (make reservations early). Other great options (that have the added benefit of beautiful waterfront views) include The Pointe at the Wickaninnish, The Great Room at The Long Beach Lodge and 1909 Kitchen in town.
In 2020, 1909 Kitchen welcomed chef couple Terry Sommerville and Kristine Morrow (recommend by their former boss David Hawksworth, who needs no introduction). Meanwhile, former chef Paul Moran (Top Chef Canada 2019) launched his new venture Wild Origins – offering guests an immersive day of foraging in the Tofino/Ucluelet region followed by a one-of-a-kind dining experience.
Not to be forgotten – the sweet treats. Yummy organic soft serve ice cream can be found at Tofino Licks (Container Park in Town), Chocolate Tofino serves up delicious handmade gelato and Sobo makes a wicked lemon meringue pie (take out or dine in).
Tip: If you know what you want to order from Chocolate Tofino, skip the often rather long line by calling in your order at +1 (250) 725 2526. We called from the back of the line and then just went around the front to pick it up. It took no longer than 5 minutes.
Where to Stay in Tofino
As most people visit Tofino for the beach life experience, a beachfront hotel is ideal. Top properties include the Ocean Village Beach Resort (Mackenzie Beach), and the Pacific Sands Beach Resort and Long Beach Lodge Resort (both on Cox Bay Beach).
In high season (June – Sept), booking ahead is essential. You can find better rates by visiting in shoulder season May/October or for winter storm season.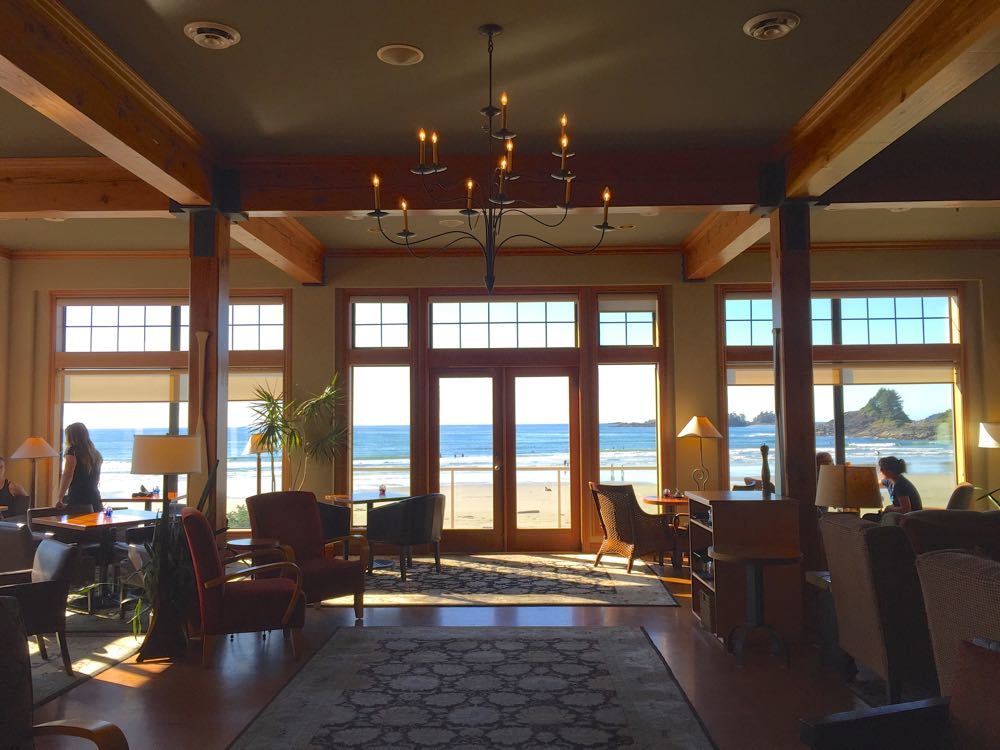 Tofino recently welcomed a new fun (and more affordable) property – The Zed. With sister properties in both Kelowna and Victoria, The Zed is well-known for packing a lot of fun into a hotel stay experience at a really great price.
While not right on the beach (but just a short walk from Chesterman) guests love the retro lobby (complete with drive-through bike path!), the 1980's style arcade, the mini disco and much more!
If you are looking for other types of Tofino accommodations for longer (or more budget-friendly) stays, you may wish to consider a Tofino vacation rental. Sites like VRBO offer hundreds of properties in the area.
Although I don't typically recommend individual vacation rental properties, I am really partial to vacation rentals that are within easy walking distance of Chesterman Beach or Cox Bay Beach (ideally to the west side of the Pacific Rim Highway).
Getting to Tofino
Like many special places, Tofino takes a little while to get to but is well worth the journey. Fly in from Vancouver via seaplane or conventional airplane. Tofino car rentals are available at the airport.
If you are coming by car from Vancouver (5-6 hrs) or Seattle (8 hrs), be sure to make an advance ferry reservation to get to Vancouver Island. From Victoria, you simply take a 4.5 hour drive up island.
Please also see Tourism Tofino getting to Tofino page for driving instructions and for current flight options.
Note: There is a major road upgrade in progress at Kennedy Hill (about 46 km before you reach Tofino). Please see this link for delays and closures.
Related Posts
Pin for Later!