The Best Things to do in Zihuatanejo, Mexico (2024)
Last updated on December 5th, 2023 at 04:19 pm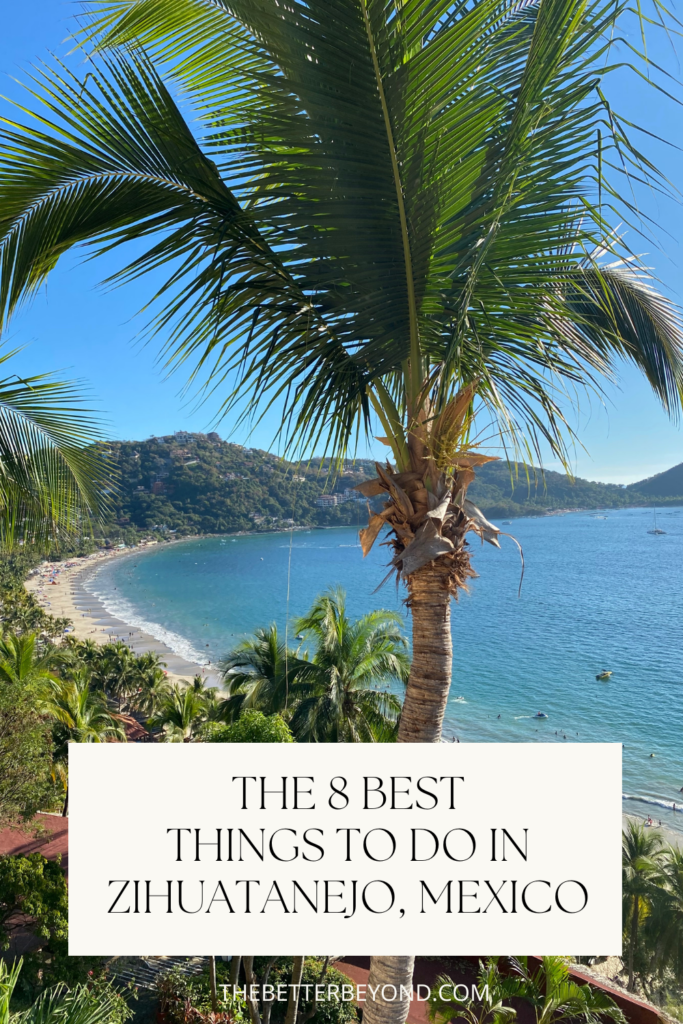 Affiliate Disclosure: This Zihuatanejo things to do post contains affiliate links. If you click a link and make a purchase, I may receive a small commission at no cost to you. All opinions are entirely my own.
ZIHUATANEJO – AN INTRODUCTION
Zihuatanejo is a charming coastal town located on the Pacific coast of Mexico, just 9 km south of Ixtapa. The community is probably more famous for what it isn't, than what it is. In fact, it is almost the antithesis of Mexico's planned tourist resort communities such as Cancun, Los Cabos and nearby Ixtapa.
Refreshingly free of all-inclusives, mega-resort complexes and splashy attractions, this quaint fishing village is perfect for the traveler looking for an authentic Mexico experience. Zihuatanjo is an ideal place to practice your Spanish (rusty or otherwise), try out the local culinary specialties and get to know the residents in the many locally-run establishments.
We have been visiting Zihuatanejo for almost 20 years, and my husband's family, for almost 40! If you happen to be wondering what to do in Zihuatanejo, Mexico – we want to share with you some of our favourite places.
Please see the following list of Zihuatanejo things to do. Want a quick peek around first? Start with this 45 sec. video.
ZIHUATANEJO VIDEO (45 SEC.)
8 BEST THINGS TO DO IN ZIHUATANEJO
We hope you will fall in love with Zihuatanejo as we have! Take a look at some of the top Zihuatanejo activities on the following list.
1. PLAYA LA ROPA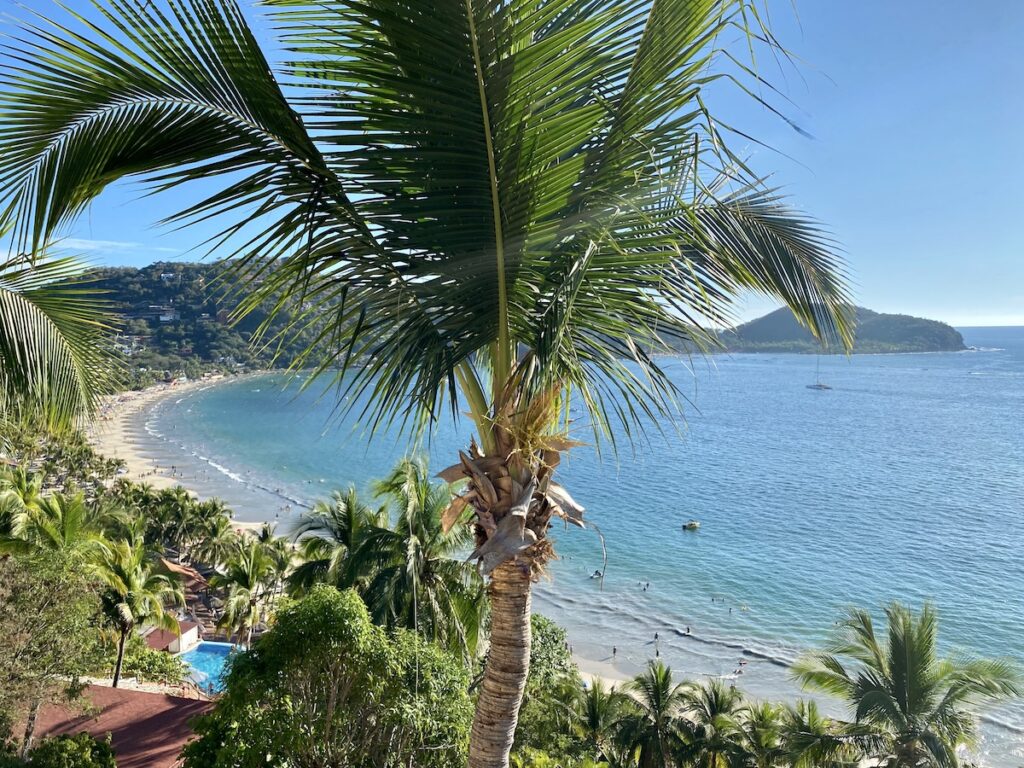 La Ropa Beach is a beautiful stretch of sand just south of the village of Zihuatanejo. With gentle surf, it is a great beach for swimming and water sports (jet skiing, parasailing etc.).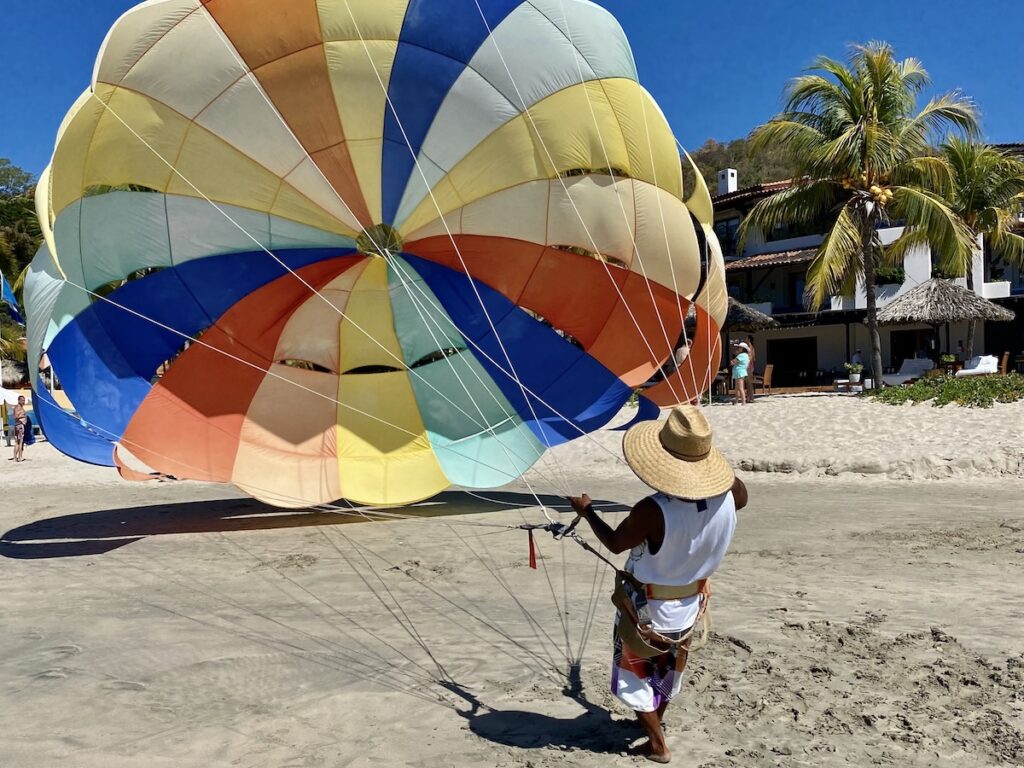 Playa La Ropa is lined with numerous small restaurants, serving fish caught that very morning. Beach chairs and umbrellas can be rented from a number of establishments along the beach, including the lovely Sotavento at the north end and more casual La Perla near the middle.
Note: Some places will also let you enjoy their beach chairs for free as long as you are spending money on food and drinks.
2. GET A BEACH MASSAGE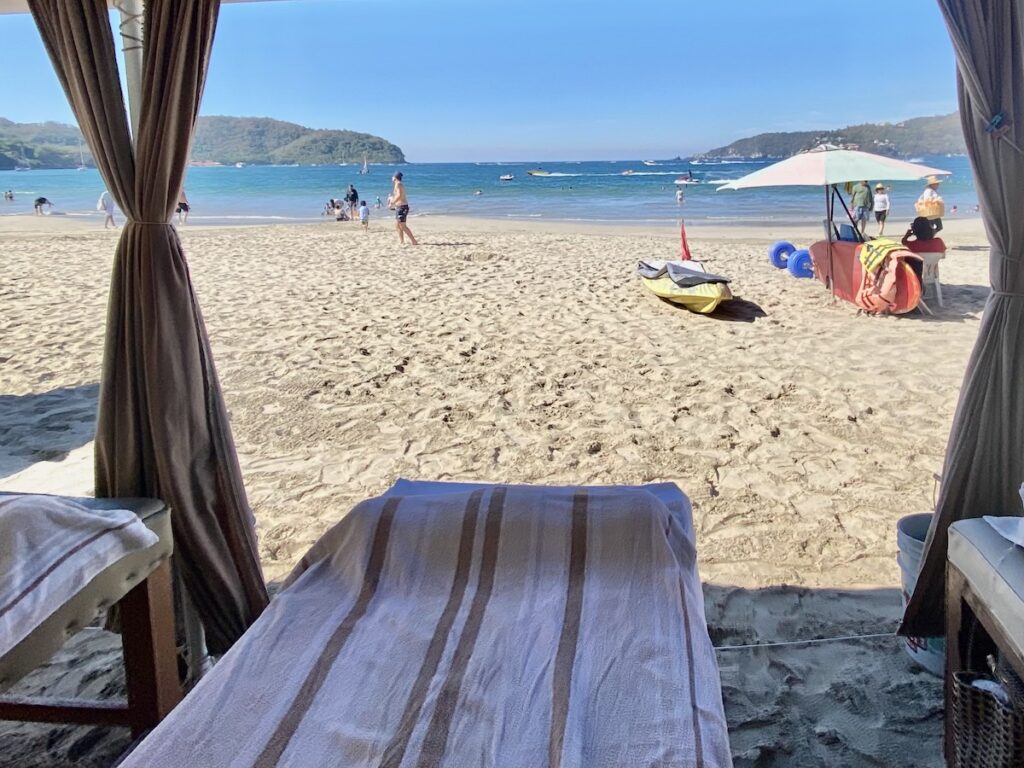 Fancy a massage with an authentic ocean soundtrack? While walking along Playa La Ropa, you will find at least one beach tent set up offering very well-priced massages (typically 300-400 pesos/one hour).
Many hotels along the beach also have their own spas with more expanded services including manicures and pedicures. If you are looking for a very luxurious experience, check out the spa at the Thompson Hotel near the south end of Playa la Ropa.
3. VISIT EL MANGLAR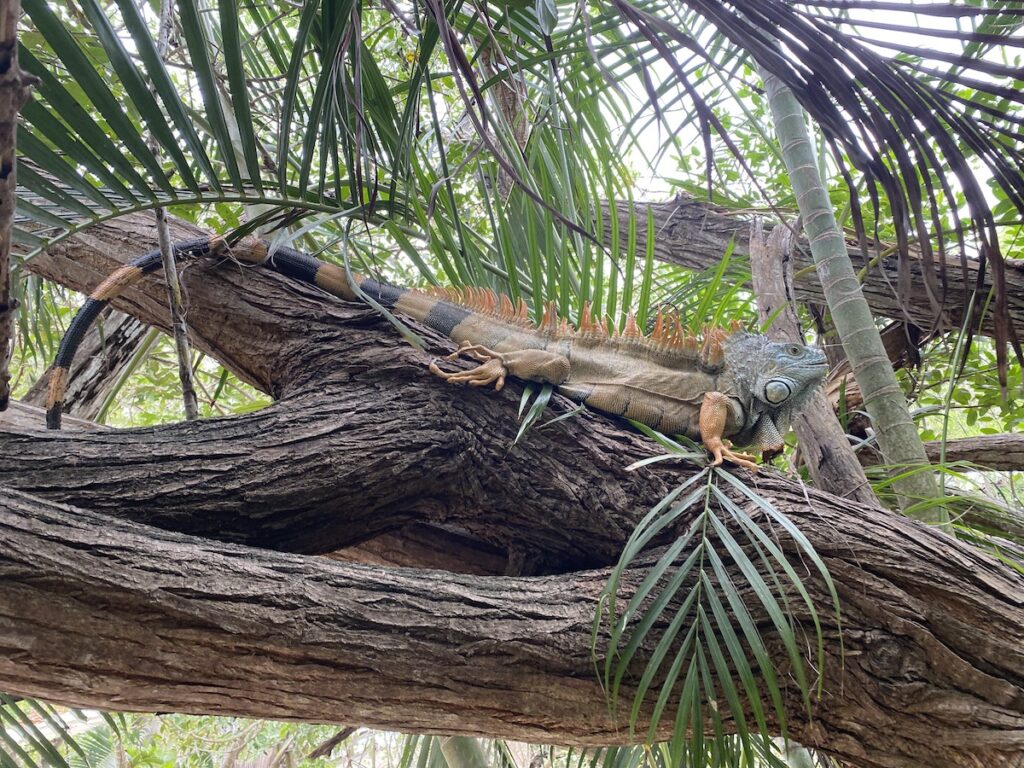 While El Manglar is technically a restaurant – we think of it as more of an attraction. This little establishment sits beside an estuary just off Playa la Ropa. From your table you can view crocodiles, iguanas and beautiful birds. We also think the ceviche and guacamole are quite decent!
Read reviews from recent visitors to El Manglar on Tripadvisor.
4. TAKE A BOAT TRIP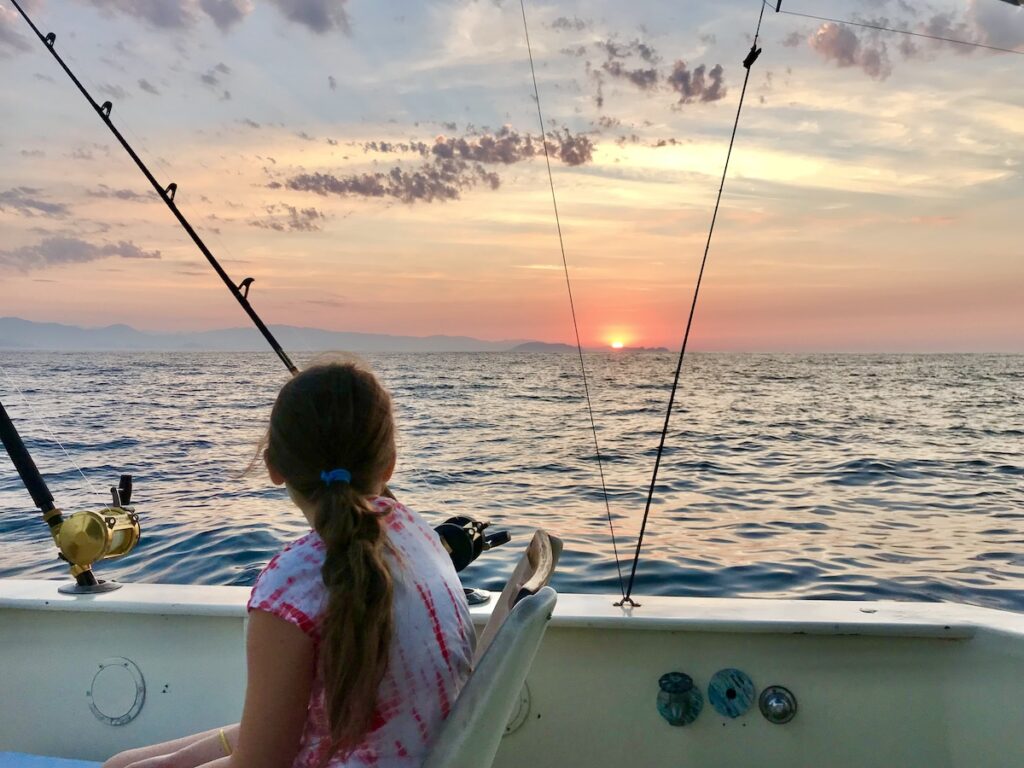 There are a variety of boat trips you can take from Zihuatanejo including early morning fishing trips and snorkeling adventures that include exploring the stunning coastline, secluded coves, and hidden beaches.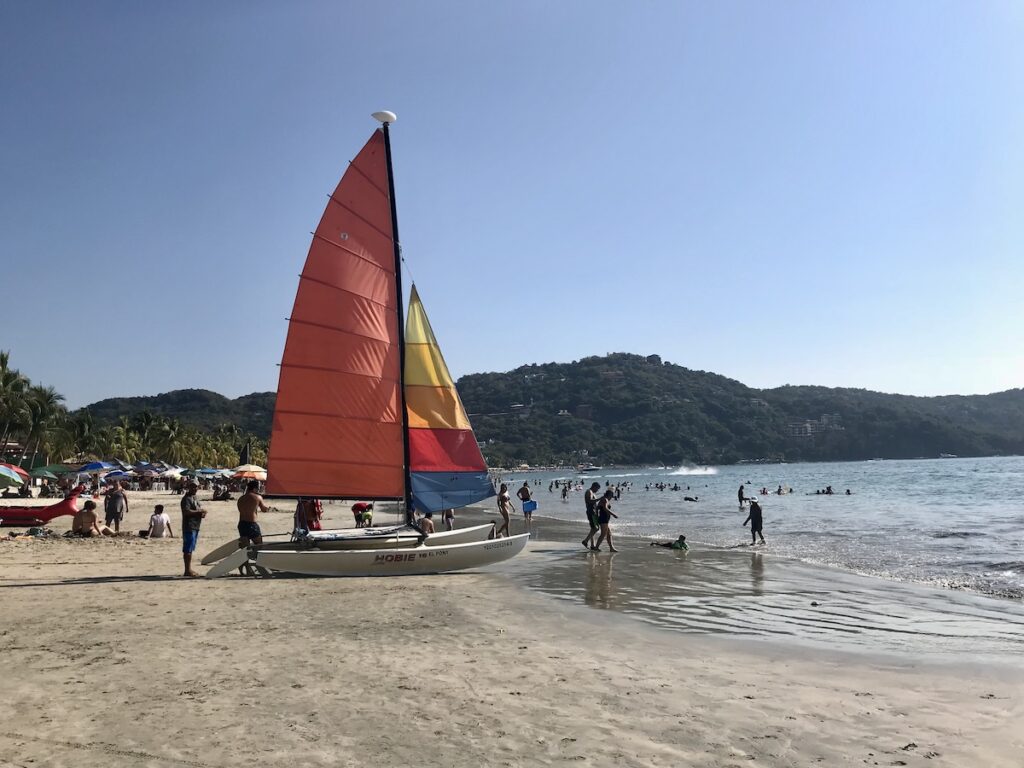 You can also take a catamaran or water taxi ride to Playa Las Gatas, a popular beach on the far side of Zihuatanejo Bay that is perfect for a day trip. It has numerous restaurants along the shoreline as well as some nice areas in the rocks for snorkeling.
5. TURTLE RELEASE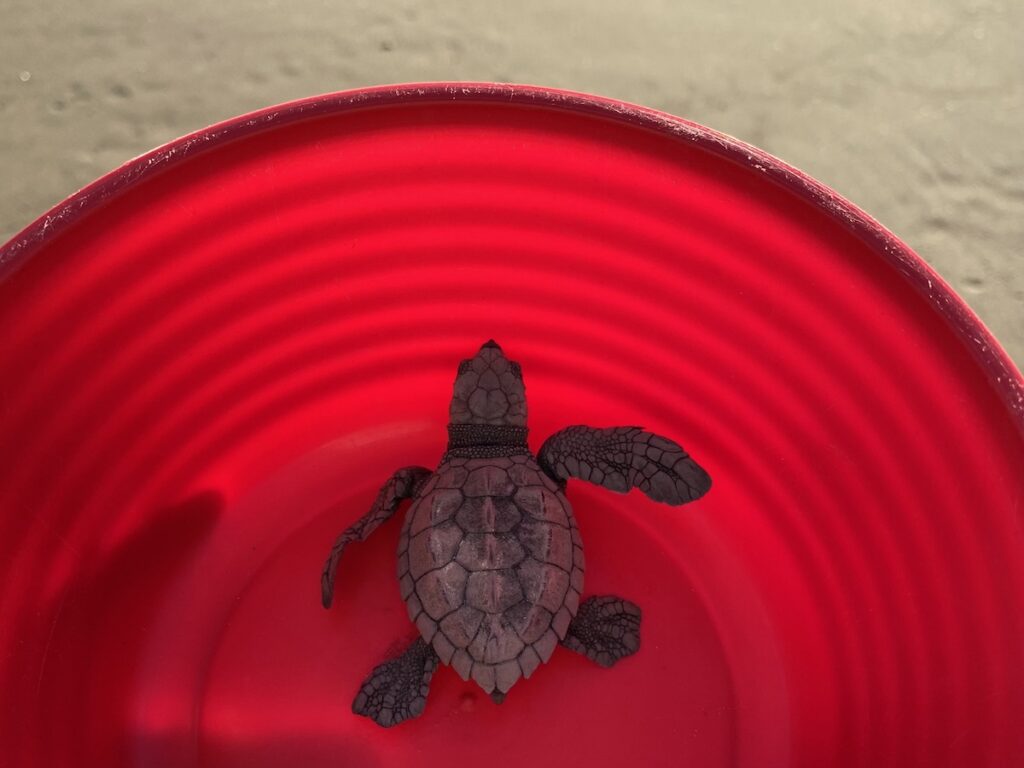 Since 2011, Damaris and Gene Smith have been running Campamento Tortuguero Ayotlcalli from their home on Playa Blanca – a popular turtle nesting beach just south of Zihuatanejo.
For a small donation (200 pesos for adults, 100 for children), they offer an excellent little presentation followed by the opportunity to release a baby turtle onto the beach at sunset – giving those little creatures some extra help on their journey to adulthood.
For dates and times, please see the Campamento Tortuguero Ayotlcalli Facebook page.
Note: As the turtle release only takes about one hour, and Playa Blanca is about 30 minutes from the town of Zihuatanejo, you may want to arrange a fixed price with a taxi service for your trip both there and back.
6. EXPLORE TOWN
Discover the heart and soul of Zihuatanejo by starting at the town plaza right along the main waterfront boardwalk (a.k.a. Paseo de Pescador). If there is an organized event (basketball game, a festival, a dance competition), it will happening in this location. It also happens to be surrounded by the best gelato and frozen yogurt shops in the city. (Frangolino's is our favourite!)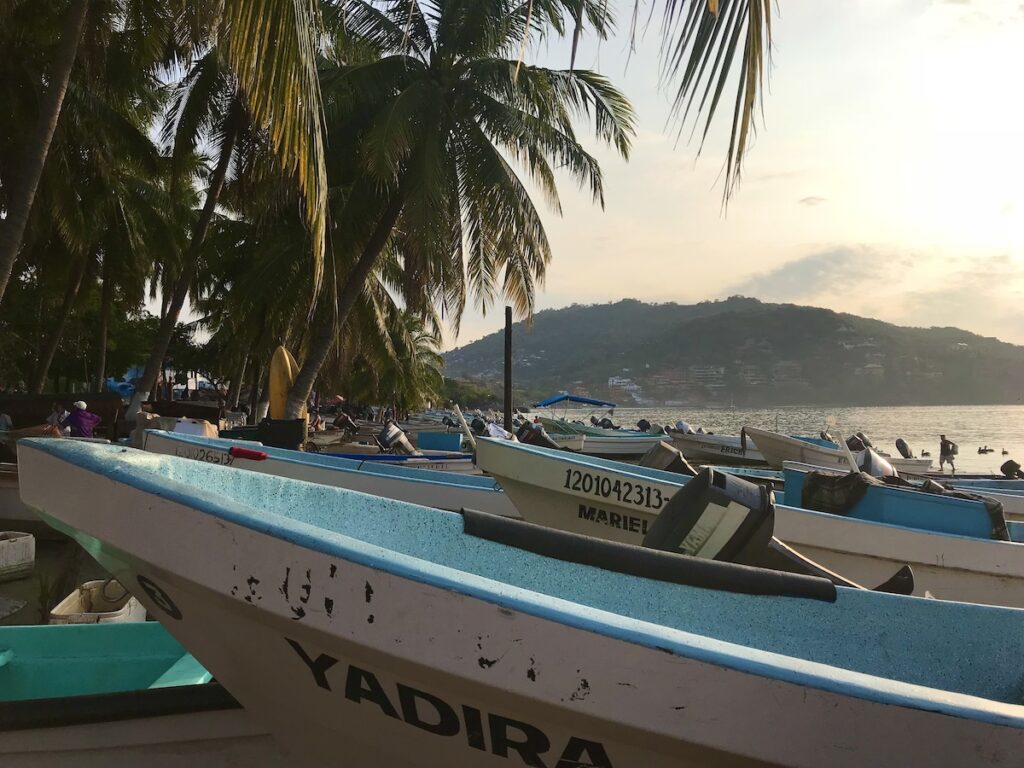 Continue on to check out the fishing boats resting on the sand in front of the boardwalk. If it's early enough, you may be able to admire that morning's catch and watch the fisherman haggle with the local chefs.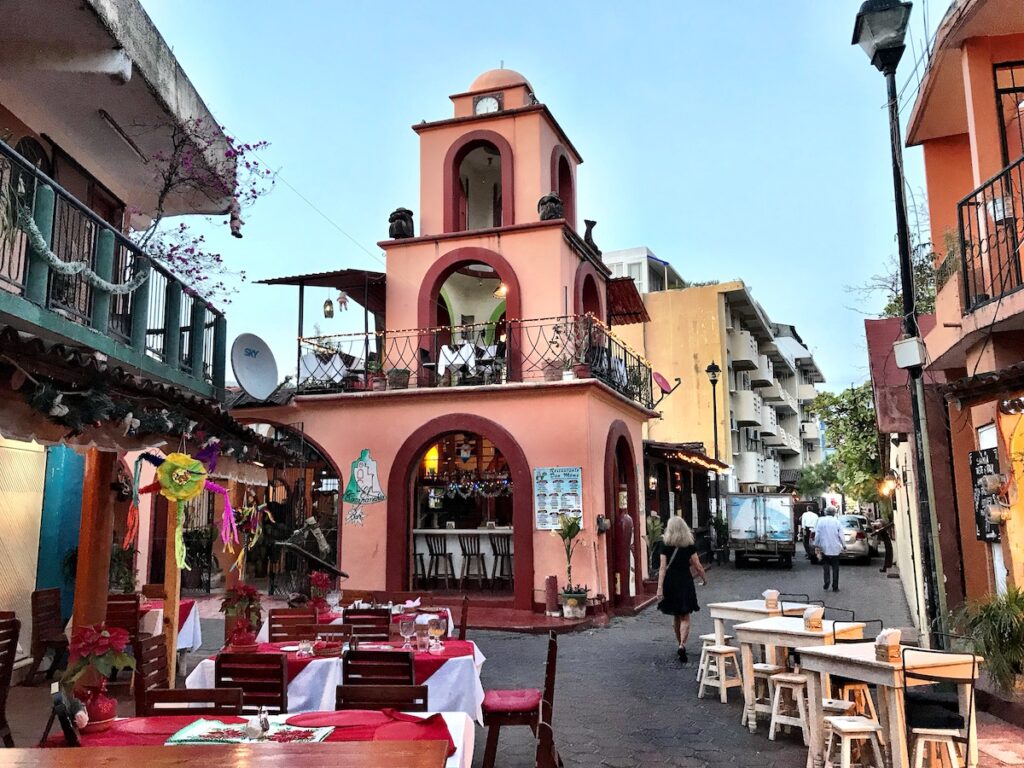 After walking the boardwalk, head deeper into town to enjoy the colourful streets, pop into the local boutiques and markets, and finish up with a meal at one of Zihua's many wonderful restaurants.
7. DISCOVER THE MARKETS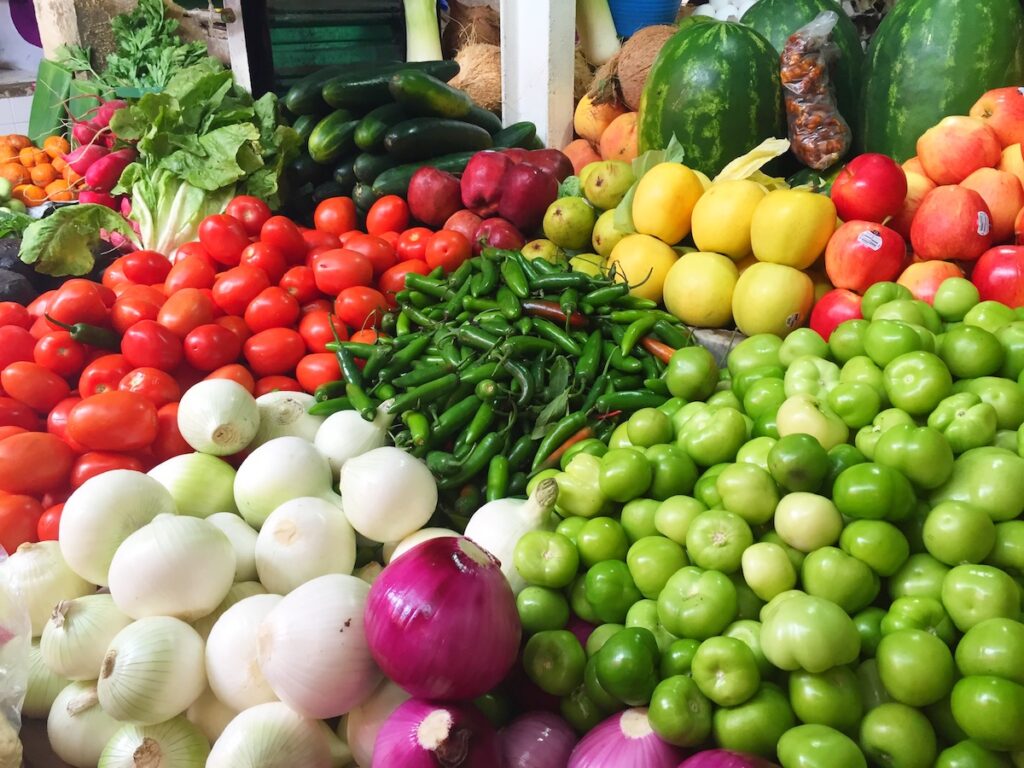 In addition to conventional storefronts, Zihuatanejo also has a traditional artisan market for souvenirs (Mercado de Artisanias) as well as the Mercado Municipal with its colorful stalls selling fresh produce and local delicacies.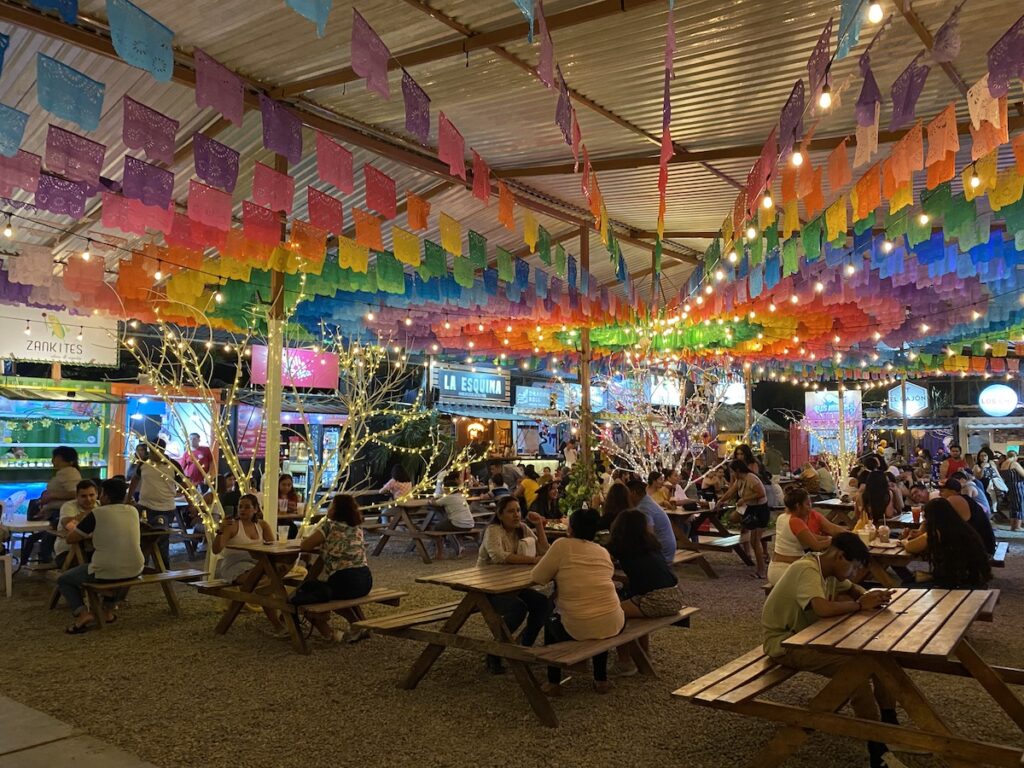 Relatively new to Zihuatanejo is Mercadito Zanka. This lively food market offers over 20 different food carts and frequently, live music. It is an absolute must-visit while exploring town. Learn more on Facebook or Instagram.
8. TRY THE LOCAL CUISINE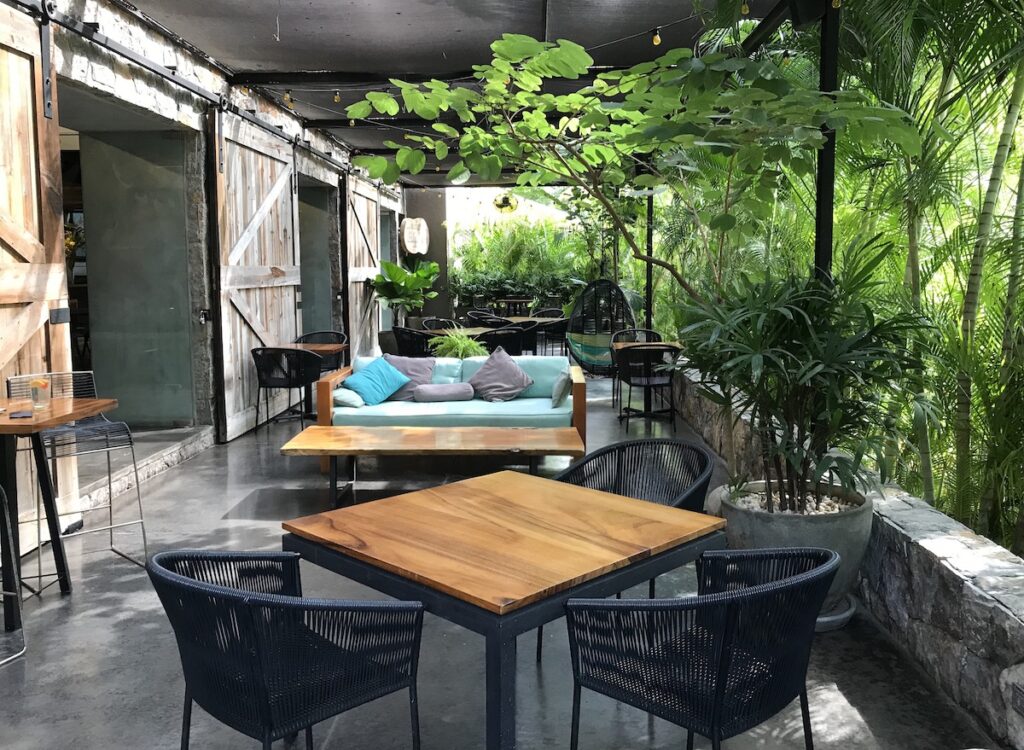 Start you day at one of Zihuatanejo's beautiful cafes. Try UMMA or LOOT – both lovely spots for a cappuccino, pastry, or breakfast. You will find them tucked into the back streets behind the south end of Playa la Ropa.
Sample freshly caught fish such as snapper, dorado and tuna. Most restaurants do seafood to perfection, but Bandido's and El Arrayan in town consistently get great reviews.
Some of the best house-made mole, tamales and tortillas can be found at Carmelita's Cafe. This family-run establishment is often mentioned as one of the best restaurants for traditional cuisine in all of Mexico.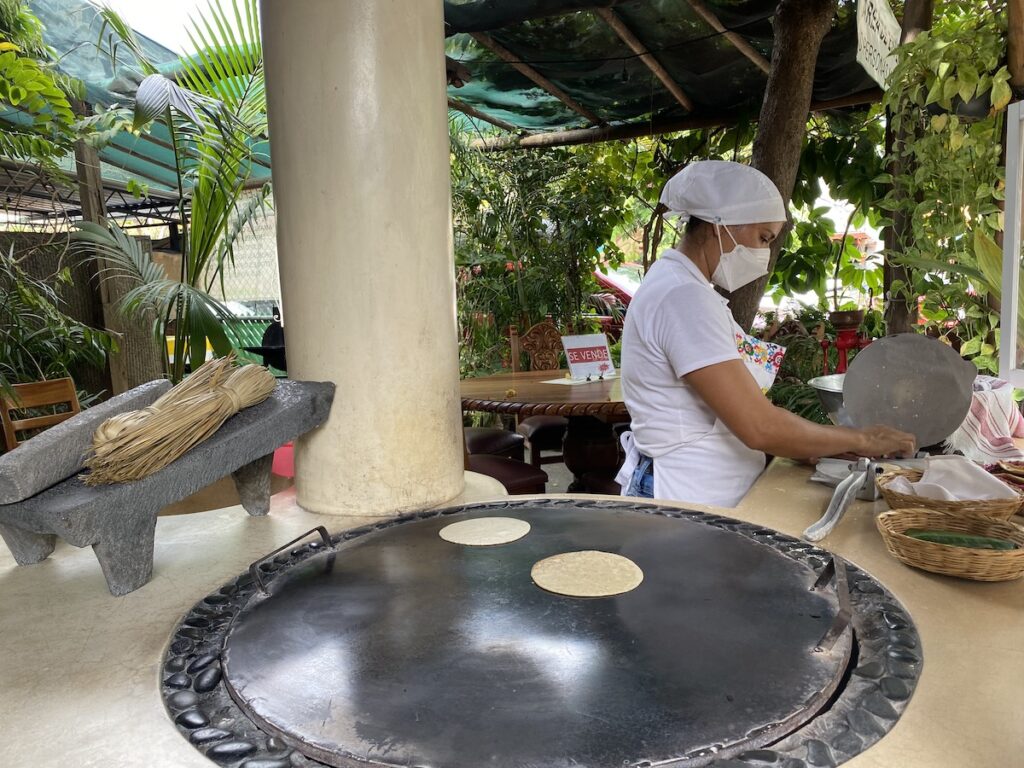 This region in also known for their pozole – a traditional soup made with meat (typically chicken or pork) green chilies, cumin, garlic and lime. Both Restaurante Mexicanos Any and Casa Vieja make various versions of this delicious soup.
For a special evening (including stunning sunset views), try Espuma, Mar y Cielo or Tenaciones.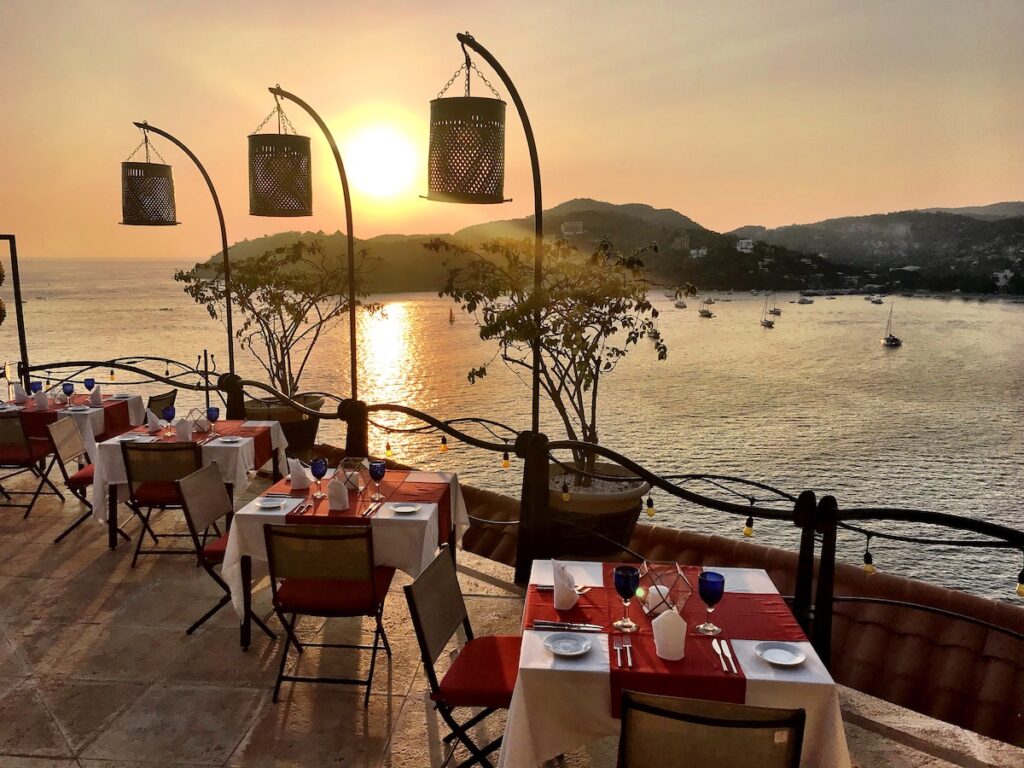 MORE ZIHUATANEJO ATTRACTIONS & TOURS
While the list above includes our favourite things to do in Zihuatanejo, Mexico, of course, there are other options! Check out even more popular organized tours and activities from Viator.com.
ADDITIONAL INFORMATION
For other specific information, I really like a Facebook group called Zihuatanejo Let's Chat. It is populated by well informed locals and frequent visitors that seem to be able to answer most questions.
RELATED POSTS