The 10 Best Reasons to Visit Mexico City in 2023
Last updated on May 23rd, 2023 at 08:57 pm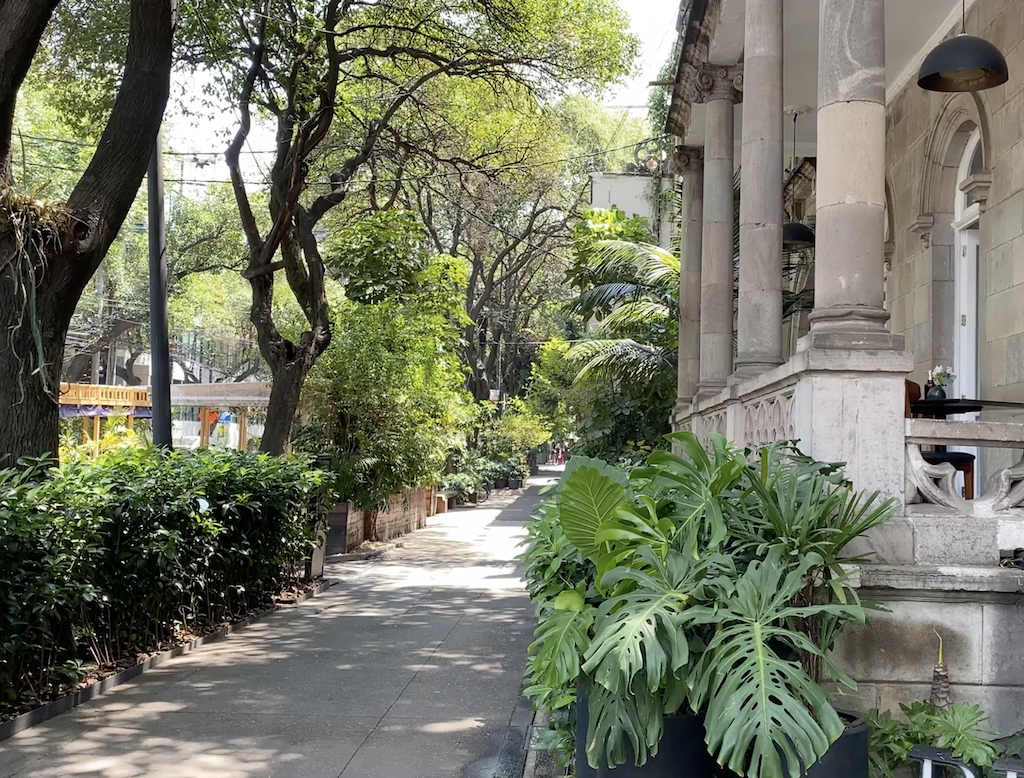 Affiliate Disclosure: This post on Reasons to Visit Mexico City contains affiliate links. If you click a link and make a purchase, I may receive a small commission at no cost to you. All opinions are entirely my own.
WHY VISIT MEXICO CITY
This is a question I must have been asked dozens of times, usually with a perplexed look and a raised eyebrow, in the weeks leading up to a long overdue girlfriend getaway to this bustling city of 22 million.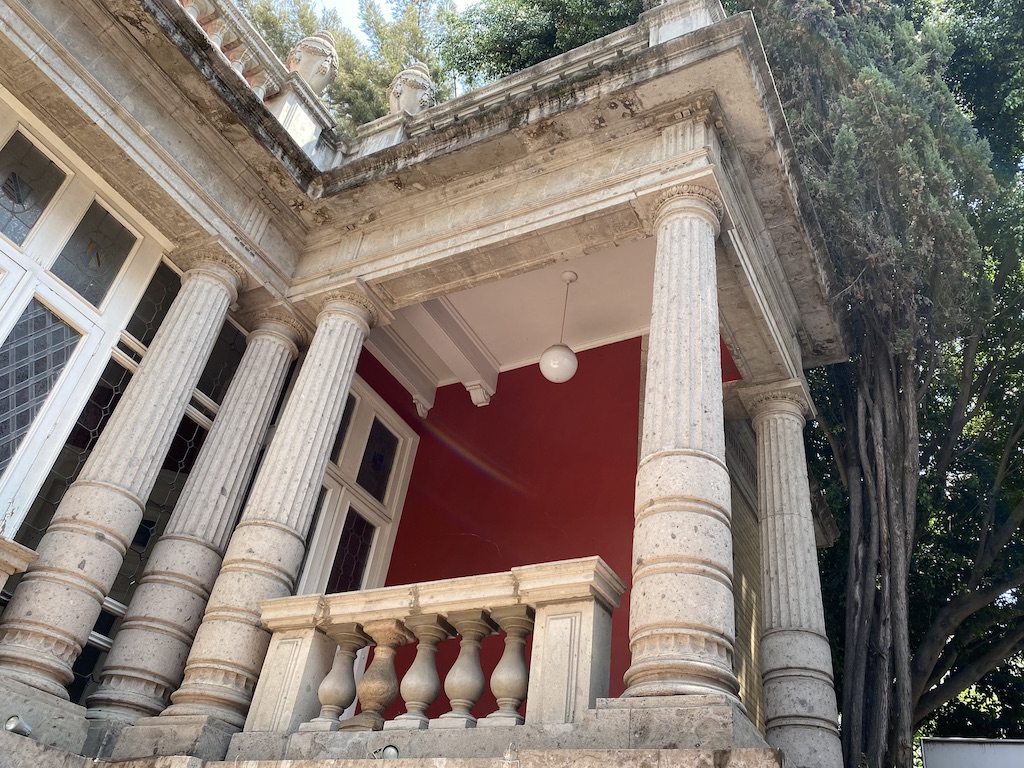 I had visited Mexico City twice before, with this Latin American hub being a common stopover for cheap flights to South America (like a memorable double red-eye to Quito). On those trips, I had been lucky enough to have a friend living in the city. She was a superb host and her well chosen Mexico City highlights made me fall head-over-heels in love with the city's vibrant beauty.
Mexico City won out over several other destinations for our friends' getaway because it seemed to meet our lengthy criteria. We were looking for somewhere that was culturally rich, had progressive cuisine, interesting design, good shopping, and yet, was affordable.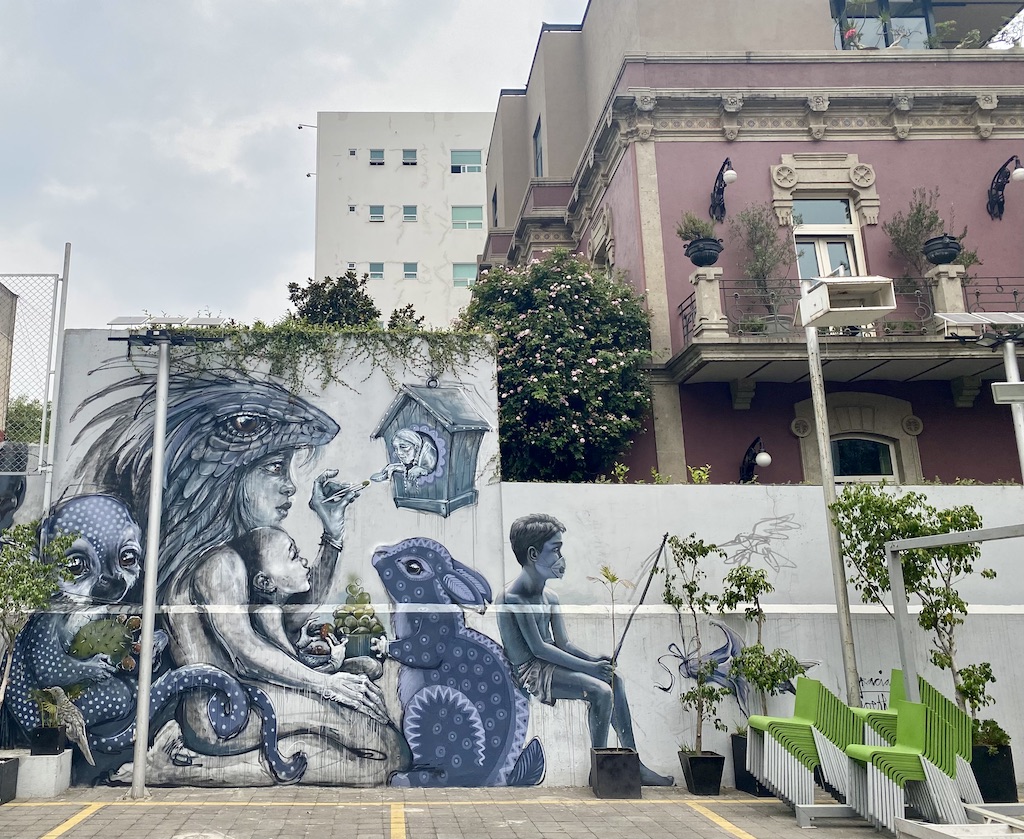 A direct flight was an added bonus as we were coming from different cities (you may be aware that we are not currently in the golden age of travel and flying is a real drag).
In the end, our long weekend in Mexico City was exactly what we wanted it to be. If you are wondering "Is Mexico City worth visiting?", I sure hope the following list will convince you to give it a try!
10 REASONS TO VISIT MEXICO CITY
1. EXCEPTIONAL FOOD
You would be hard pressed to find a foodie publication that has not mentioned the amazing chefs, restaurants and street food in Mexico City in recent years. From mouth-watering, flavour-packed tacos and tortas, to progressive and elevated dishes in stunningly beautiful dining rooms, you could spend months exploring the options.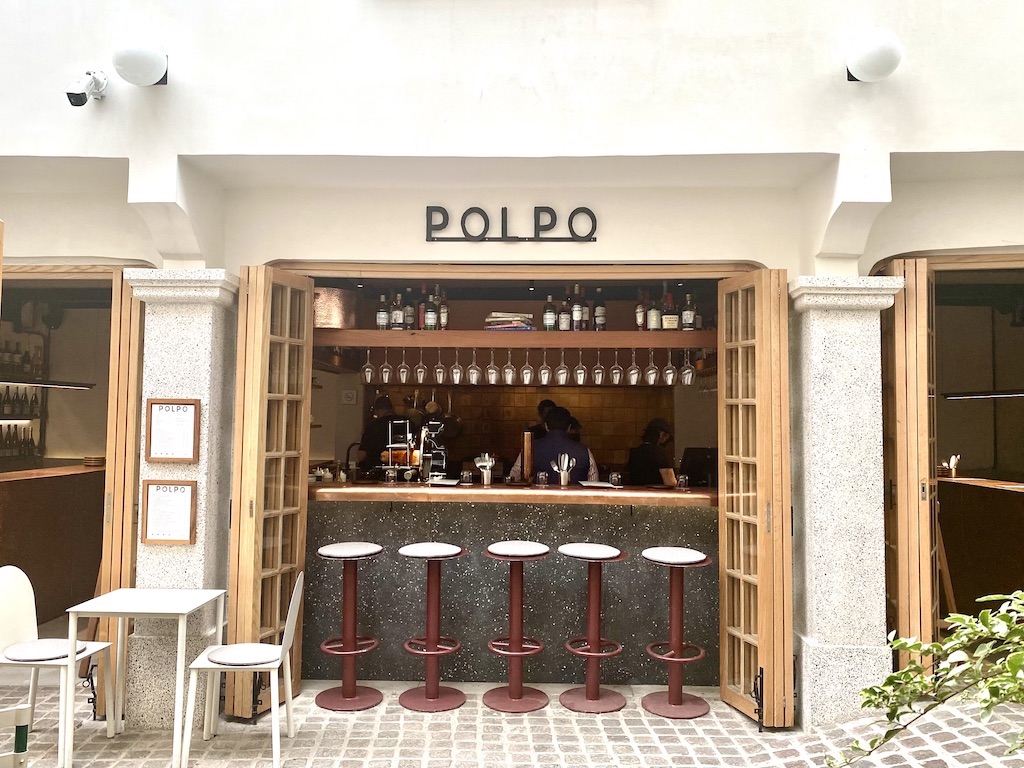 TIP: Make reservations early! Top tables such as Enrique Olvera's Pujol, Gabriela Cámara's Contramar, Ecuardo and Gabriela Garcia's Máximo Bistrot and Jorge Vallejo's Quintonil book out months in advance.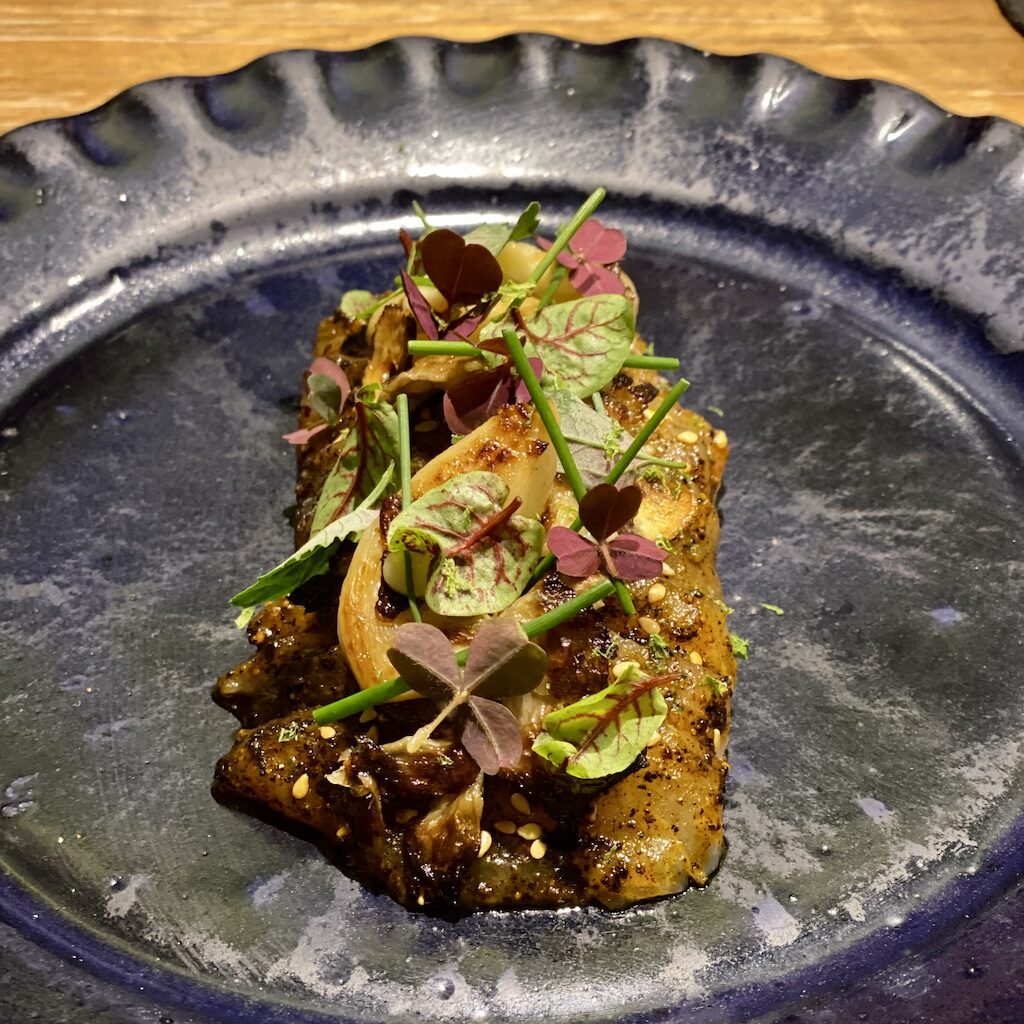 No luck with reservations? Go on the waitlist. At the 11th hour, we managed to secure a 9:45pm reservation at Quintonil (with a little nudge from our hotel concierge at the lovely Casa Dovela).
If you have a sweet tooth, Mexico City will not disappoint! From pastries to churros, you can keep the sugar high going all day!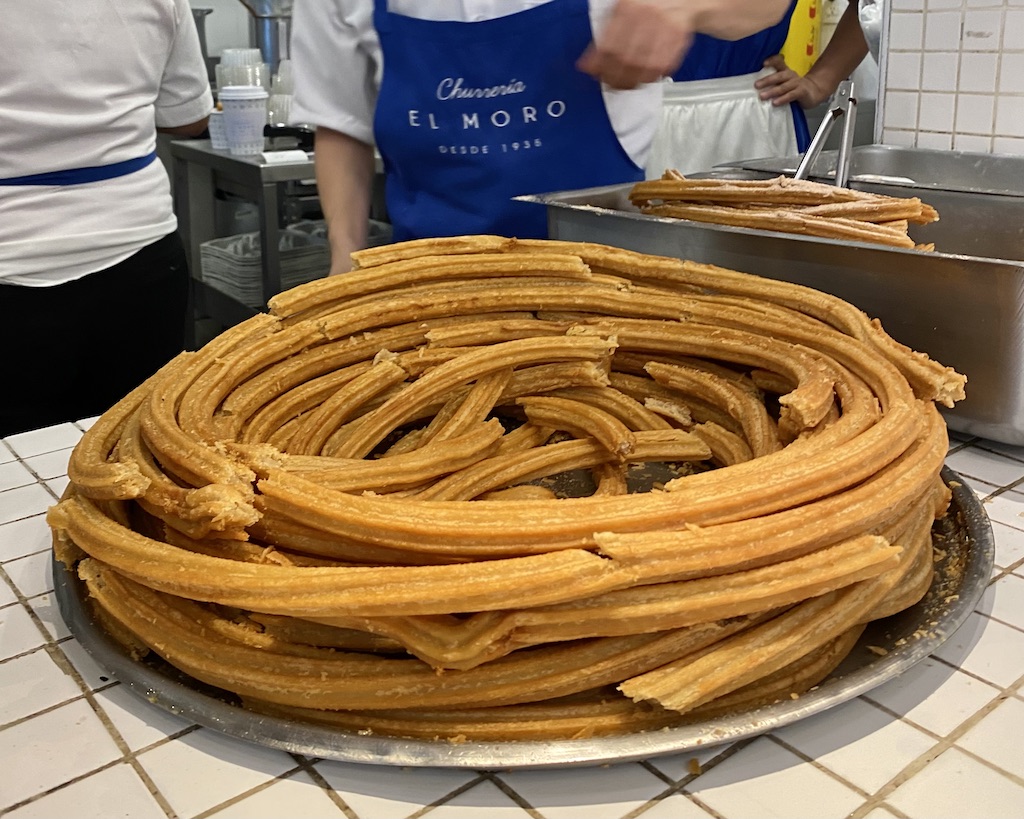 2. THE SUPERB WEATHER
Mexico City's subtropical climate means that it is comfortably warm for most of the year. Daytime highs range from 22-28°C (72-83°F). Nights are cooler with a range of 6-14°C (43-57°F).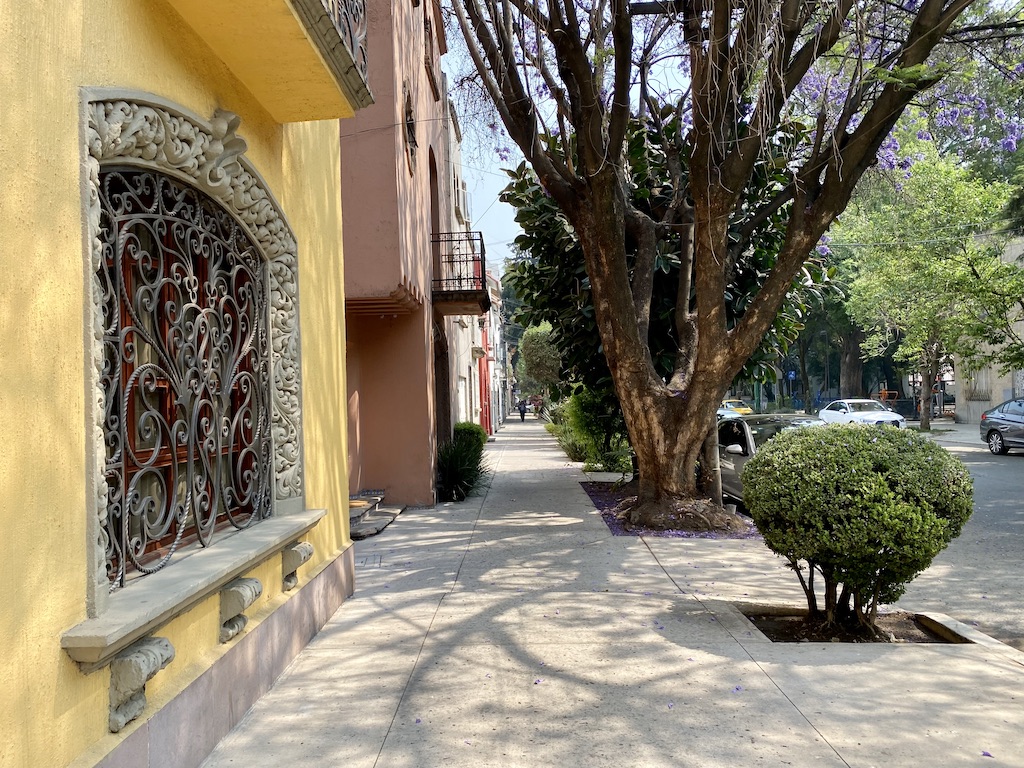 When is the best time to visit Mexico City?
March to May is the best time of year to visit Mexico City. The days are warm and there is typically little rain. It is also the time of the year when the beautiful Jacaranda trees bloom, making what is already a very colourful city even brighter.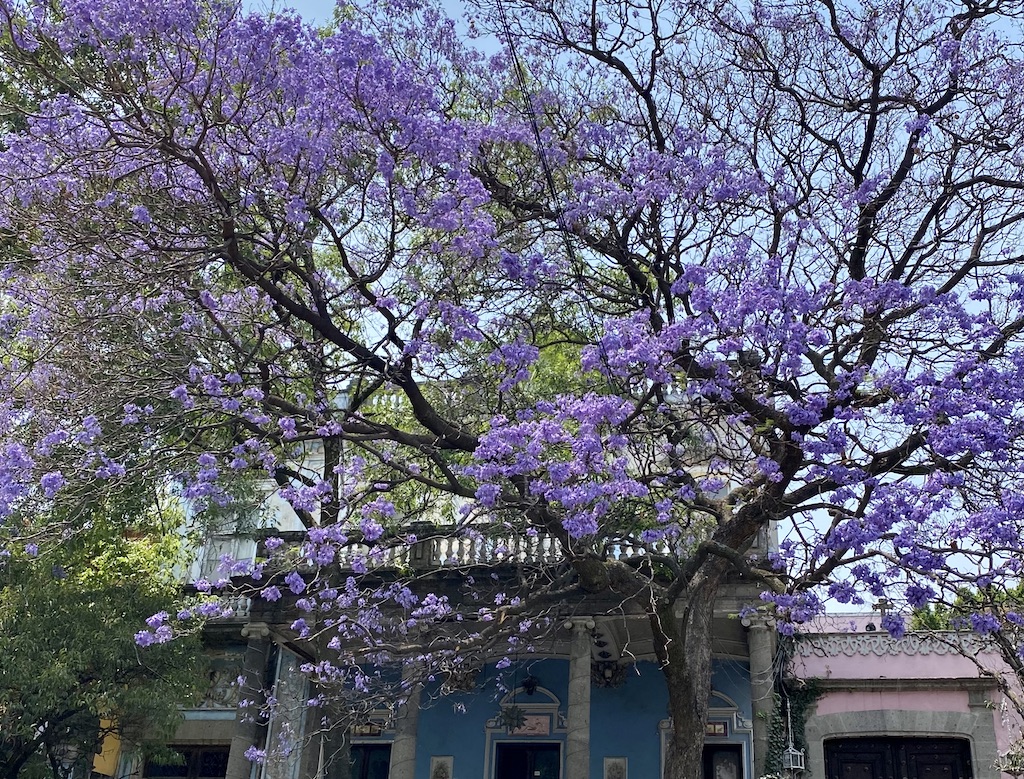 June through September is low season with the warmest and wettest weather. The winter months of November to February are cooler but there is little rain.
NOTE: During our recent April trip, we had weather that was more typical of summer, with thunder showers every afternoon. We simply planned accordingly, visiting galleries and other indoor venues late in the day and enjoying neighbourhood strolls and outdoor dining in the mornings and early afternoons.
3. IT'S SO GREEN
One of the most surprising things to discover about Mexico City is how green it is. From living walls to shaded promenades, there is beautiful foliage everywhere!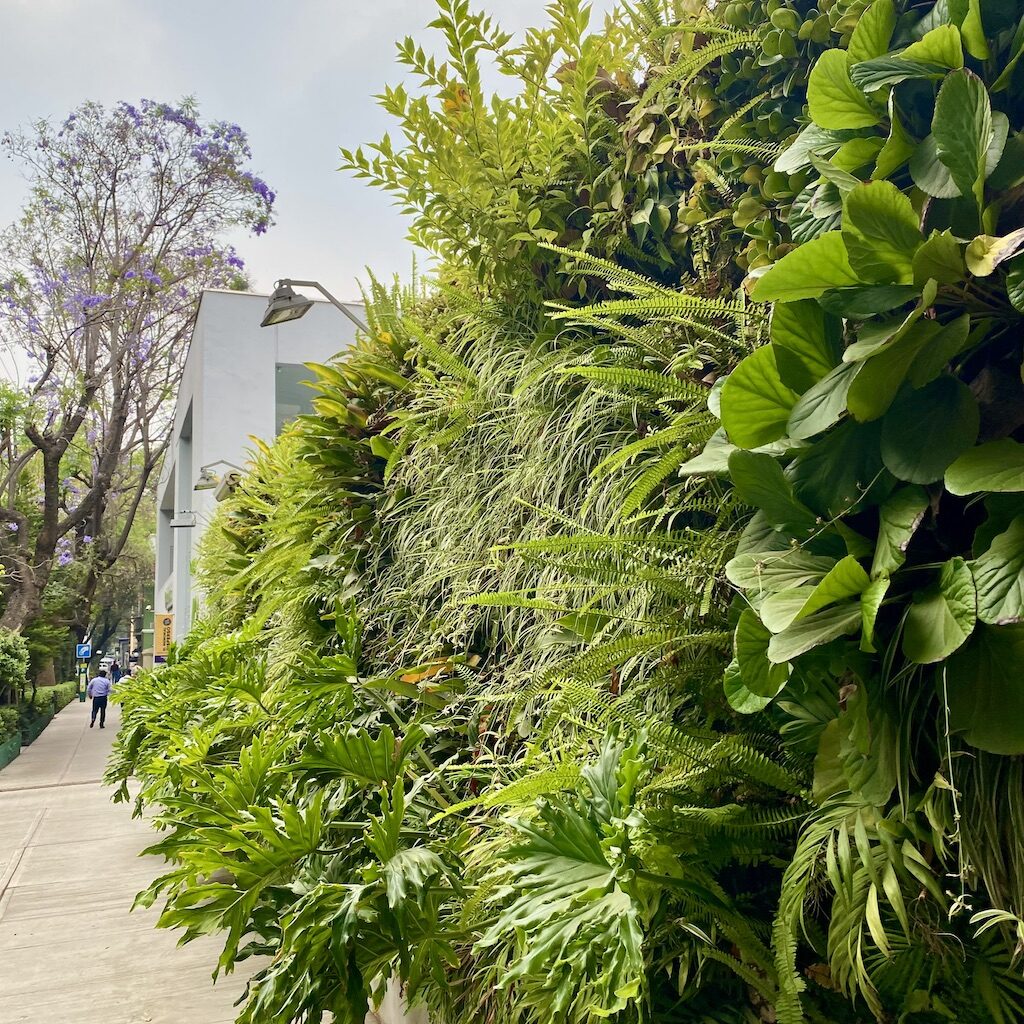 Mexico City's Chapultepec Park, (also referred as the city's "lungs") is an astounding 686 hectares, making it twice as big as NYC's Central Park. This green-space gem borders some of the city's most desirable neighborhoods (Condesa, Roma, Polanco etc.) and plays host to walkers, joggers, dancers, cyclists, dog trainers and more.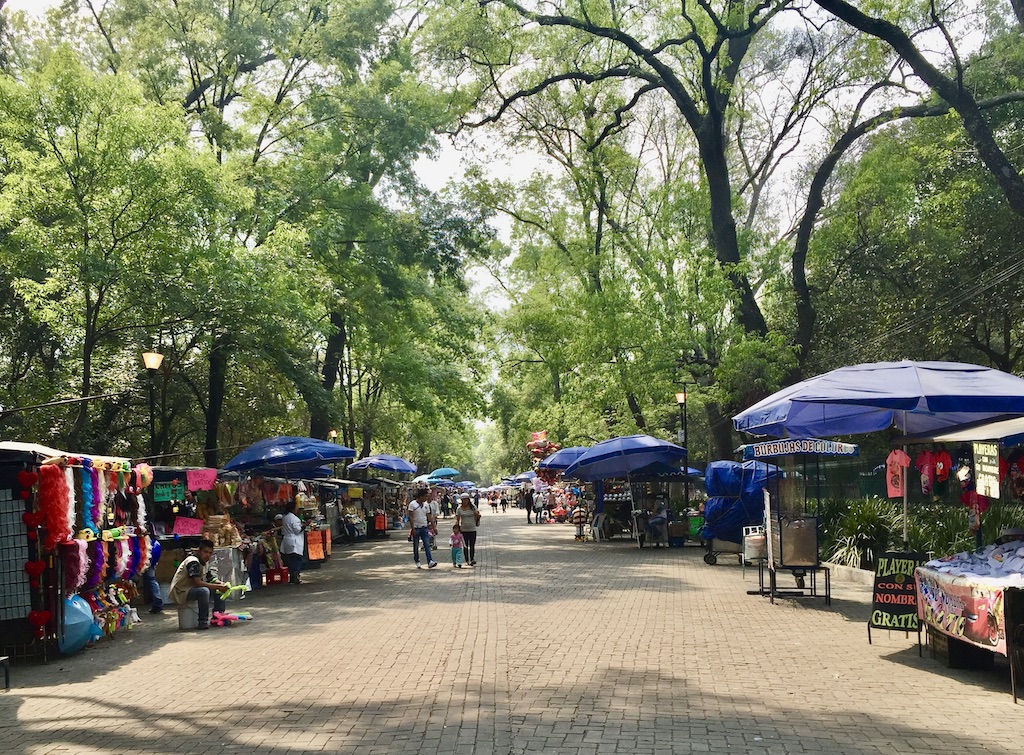 Many of Mexico's City's neighbourhood streets are also separated by lush boulevards, perfect for strolling or jogging.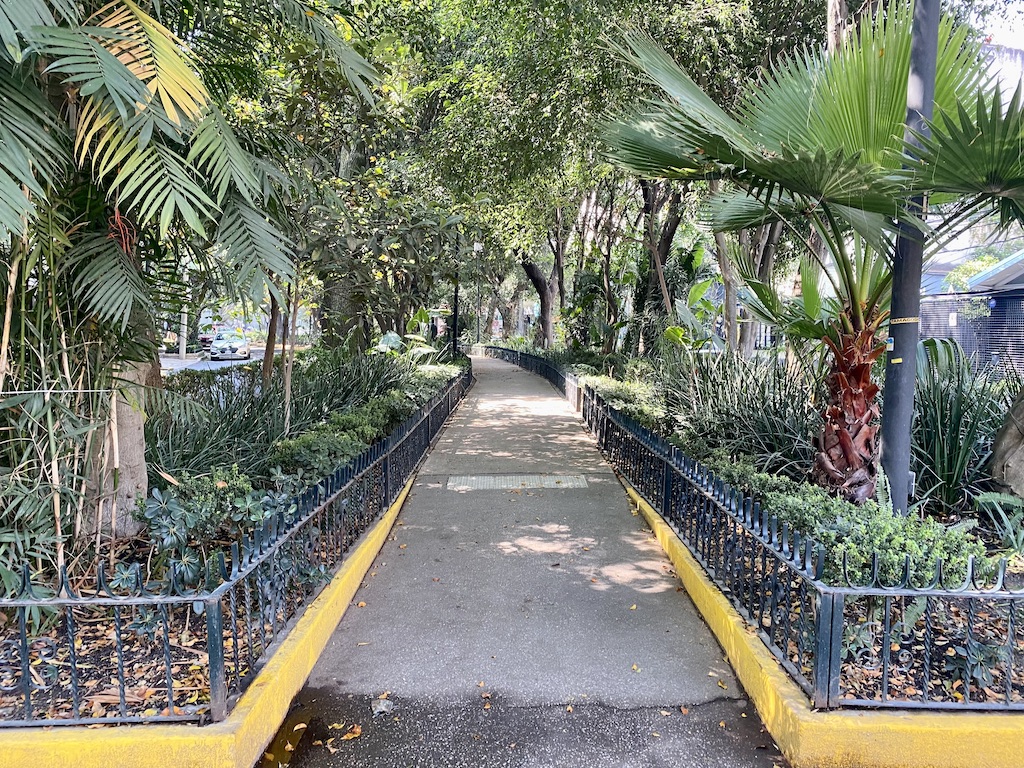 Cycling in Mexico City
In 2022, Mexico City expanded its bike share program. While cycling in Mexico City may not be for everyone, Chapultepec Park and Sundays on Paseo de la Reforma (when the street is closed to traffic) are two great places to give it a try.
TIP: This guide on how to use the Ecobici bike share program in Mexico City will help you sail through the new user learning curve.
4. THE MUSEUMS
Did you know that Mexico City has more than 150 museums? Most visitors make a beeline for Frida Kahlo's Casa Azul (which is, of course, a must-see), but there are so many more to choose from.
You could spend days in Chapultepec Park alone, for example, with 9 different museums to choose from including the very highly regarded Museo Nacional de Antropología and the contemporary Museo Tamayo.
Another whole day could be spent exploring the museums in the upscale Polanco neighbourhood. The Museo Soumaya houses the personal collection of Carlos Slim (one of the richest people in the world) including works by Diego Rivera and Rufino Tamayo, as well those of many European masters.
BONUS: The Soumaya is open seven days a week and is always free.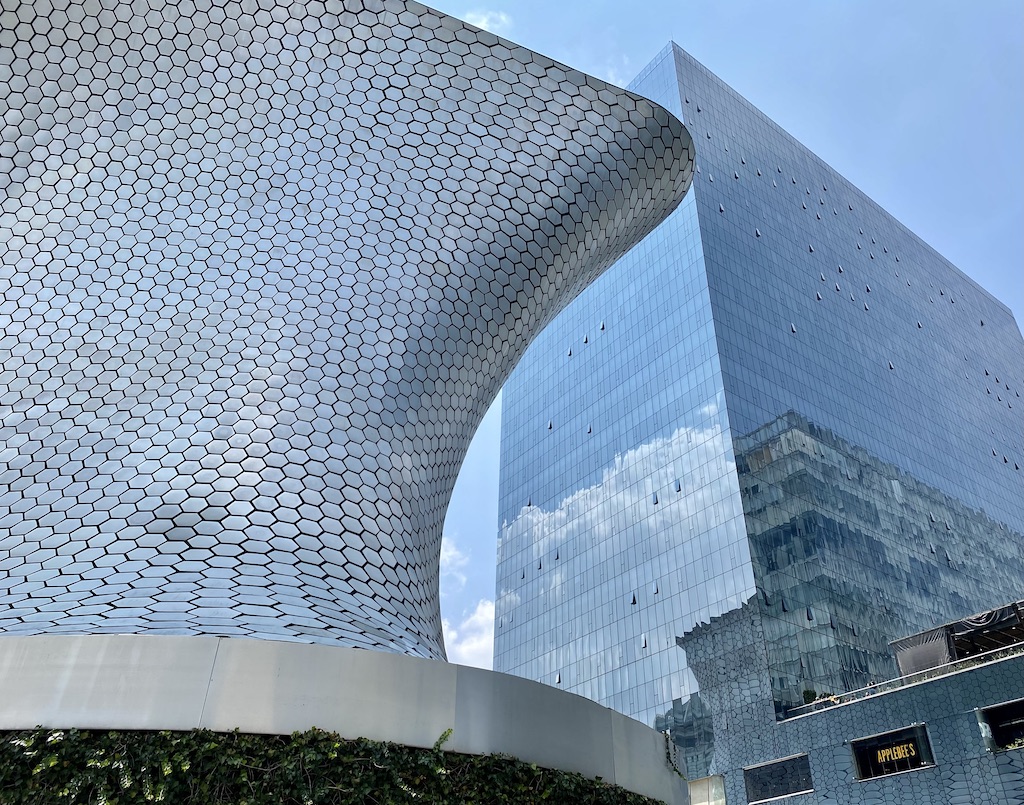 When you have had your fill of the classics, hop next door to The Jumex contemporary museum where you will find works by Damien Hurst, Andy Warhol, Jeff Koons and more.
Also notable is the much photographed Palacio de Bellas Artes in Mexico City's Centro Histórico. This unique building houses murals by Diego Rivera and Rufino Tamayo and is an important performing arts centre.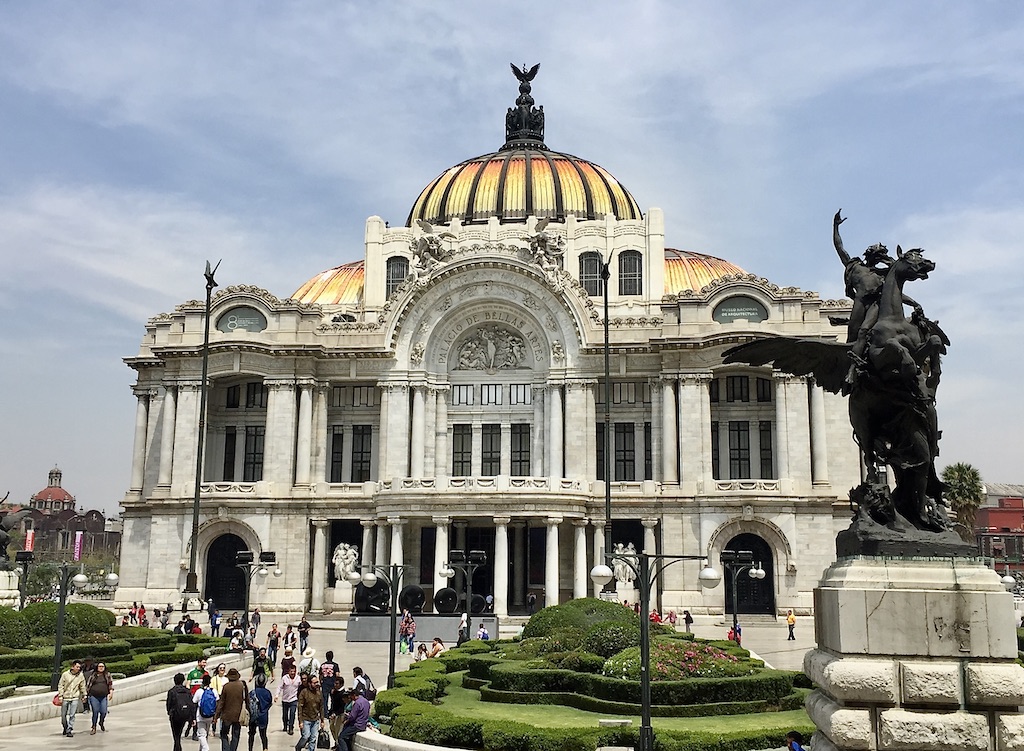 See also the 15 Best Museums in Mexico City (Road Affair)
NOTE: Most museums close on Mondays.
5. THE MARKETS
To immerse yourself in the hustle and bustle of a market day is a quintessential Mexico City experience. Whether you want to wander through the fragrant Jamaica flower market, sample the fresh fruit and veggies at Roma's Mercado Medellín, or shop for traditional Mexican souvenirs at La Cuidadela in the Historical Center, a market visit is sure to enrich your Mexico City trip (and lighten your wallet).
If you are visiting Mexico City over a weekend, try to squeeze in a Saturday visit to Él Bazar Sabado. Located at Plaza San Jacinto in San Angel, this market has a wonderful selection of higher-end handmade souvenirs, textiles, ceramics, jewelry, artwork and more.
SEE ALSO: The Best Markets in Mexico City (The Culture Trip)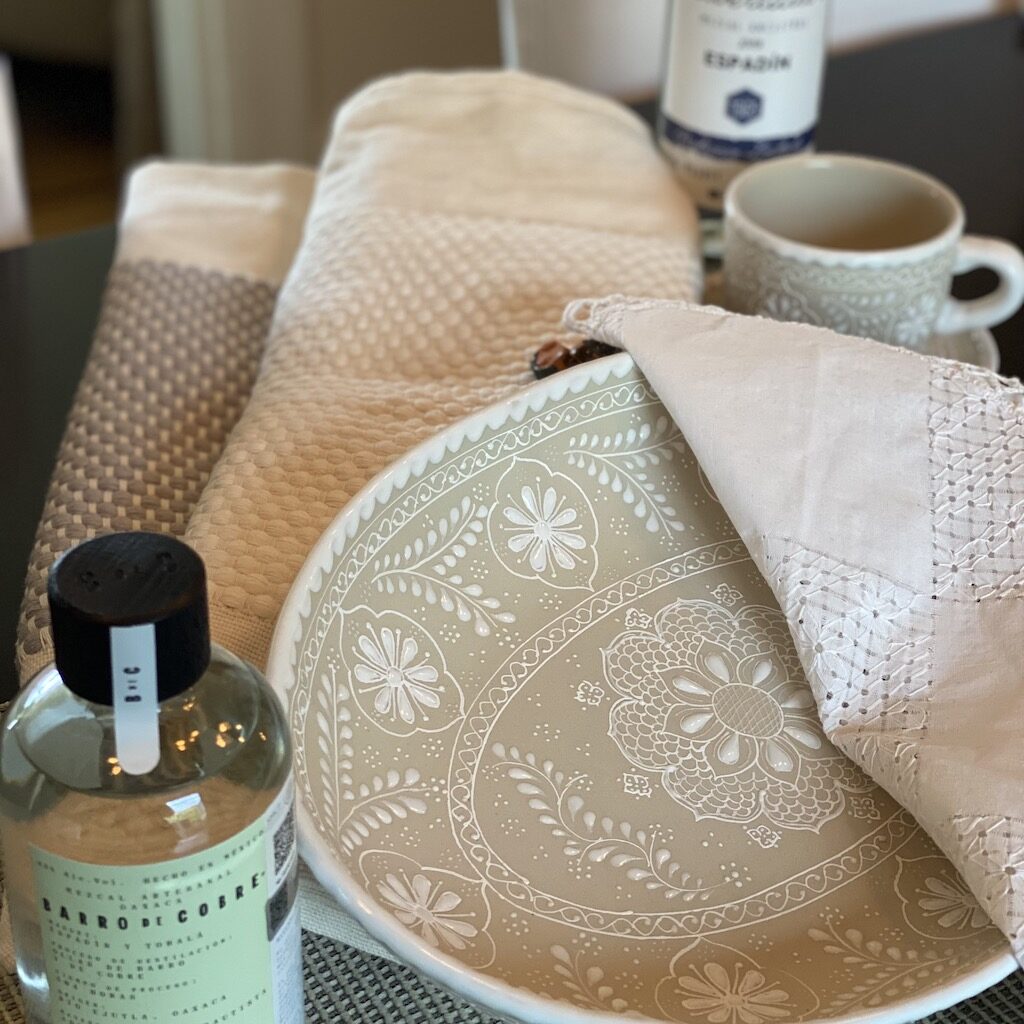 6. IT'S FOR DOG LOVERS
Did know that Mexico comes in 2nd for pet ownership in the world (after the U.S.), and that 80% of those pets are dogs? This is no more evident than in Mexico City.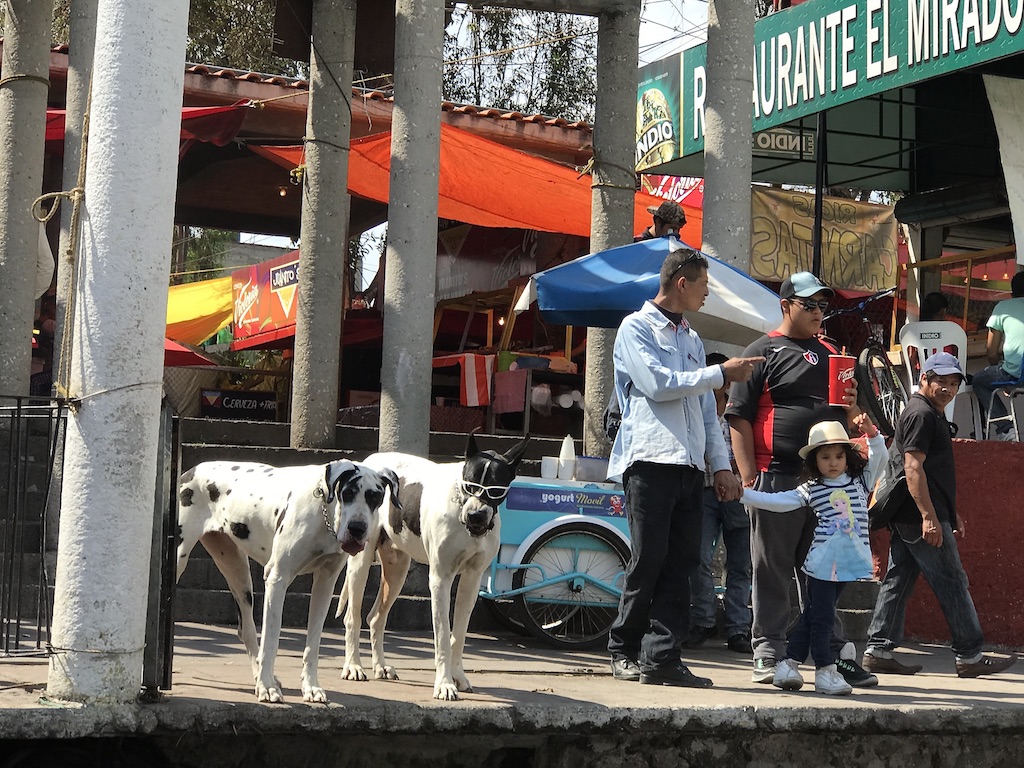 You will see these beloved family pets everywhere, but especially in the upscale neighbourhoods of Condesa, Polanco and Roma. It's also very common to see trainers or dog walkers on the way to/from a park with up to 8 four-legged companions.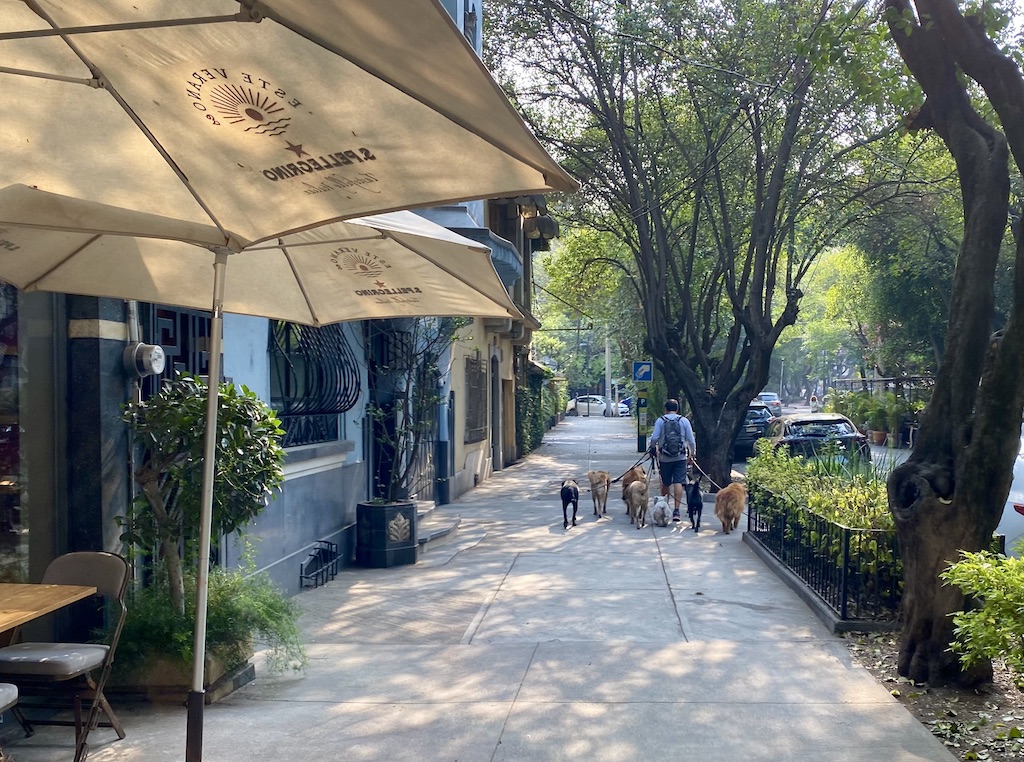 NOTE: Want to bring your pup to Mexico City? Almost all the major hotels are happy to welcome you canine friend for a stay (an additional fee is typical).
7. THE DIRECT FLIGHTS
Mexico City's Benito Juárez International Airport has non-stop service from over 15 U.S. airports, as well as Vancouver, Canada. You can wake up to freezing rain and be enjoying tacos and a cerveza in the sunshine by noon!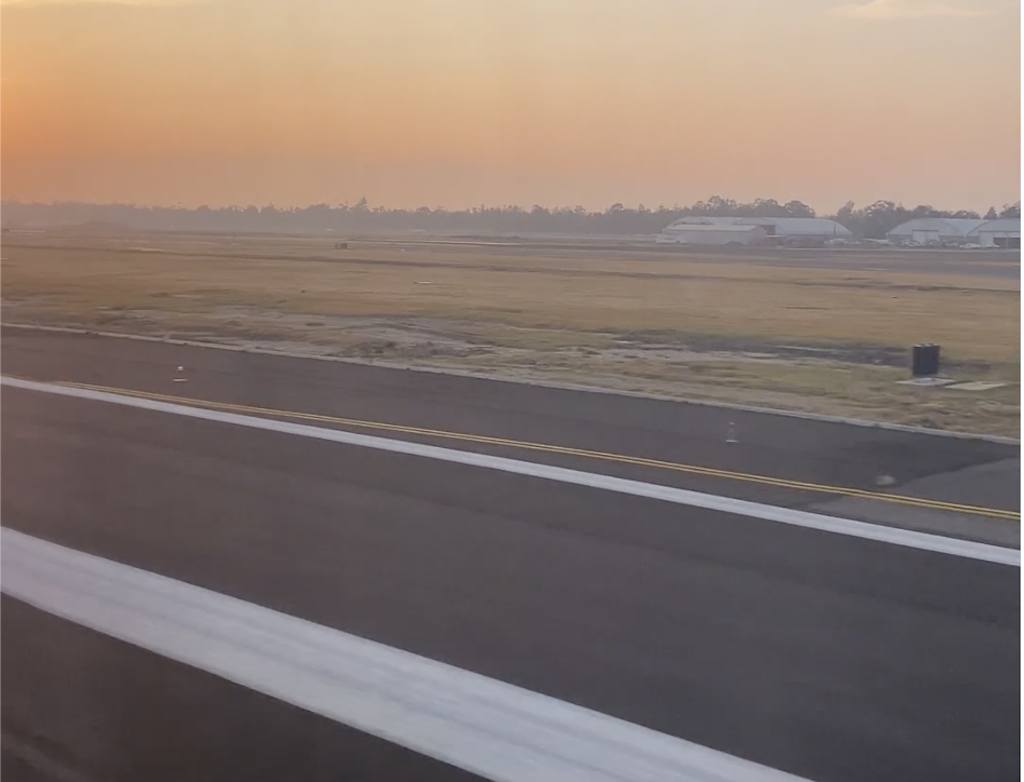 8. FASCINATING DAY TRIPS
While there are tons of interesting activities to keep visitors busy for weeks in Mexico City, there are also some really interesting day trips that shouldn't be missed.
Teotihucán DAY TRIP
This UNESCO World Heritage site is thought to have been constructed around 400 B.C. (by whom is still up for debate). The site was rediscovered by the Aztecs in the 1400s, becoming a sacred site that they named Teotihuacán, meaning "the city of the gods".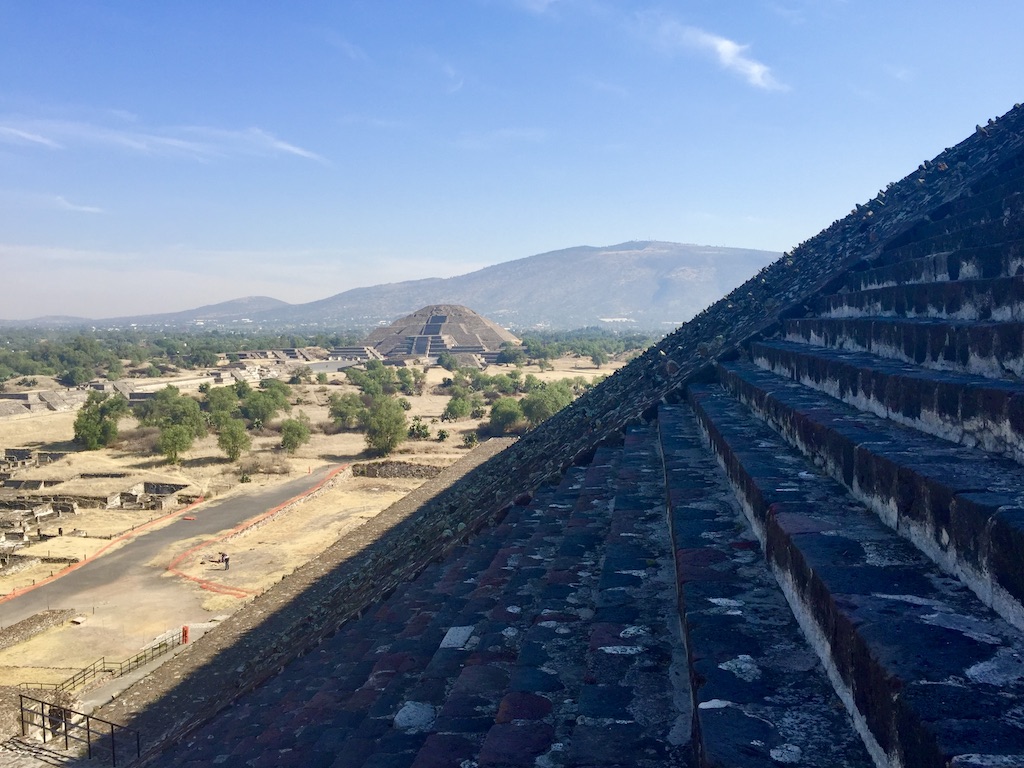 TIP: Although Teotihuacán is only 50km (30 miles) from central Mexico City, the traffic can be a nightmare. It is well worth getting on a very early Teotihuacán tour or even splurging on a private excursion. (Context Travel does a very good Teotihuacán private tour.)
SEE ALSO: Teotihacán Day Trips from Viator.
Xochimilco DAY TRIP
Also making for a very interesting day trip is spending a lively afternoon floating through the Xochimilco canals on a trajinera (gondola). These waterways were part of an important transportation network going back to the time of the Aztecs.
Visitors can reach Xochimilco easily by private car, taxi or Uber from central Mexico City. Provisions can be purchased at the dock before boarding but you can also expect to be approached along the way by numerous floating businesses selling everything from roasted corn, to jewelry, to mariachi services.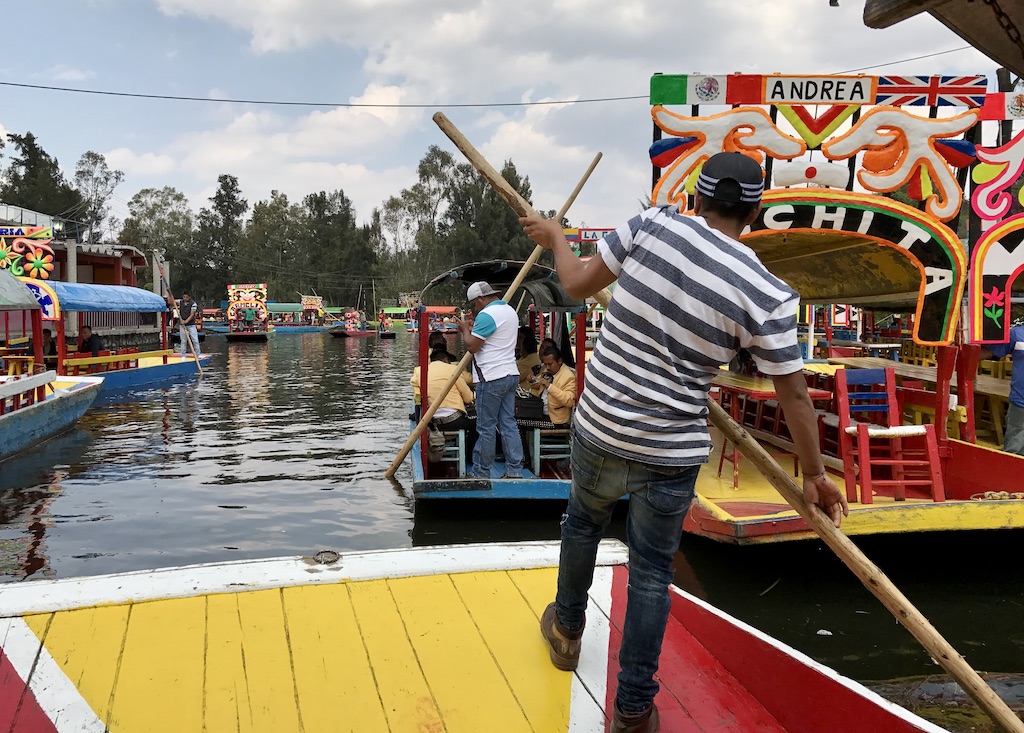 SEE ALSO: Tours to Xochimilco with Viator.com. (These tours often conveniently combine a visit to the Frida Kahlo Museum and the colonial Coyoacán neighbourhood.)
Colonial City DAY TRIPS
The beautiful colonial cities of Puebla and San Miguel de Allende can be explored as day trips from Mexico City, although if you have more time, spending a night our two might be much more enjoyable.
9. THE ARCHITECTURE
If you are a fan of interesting architecture, Mexico City is a brilliant city to explore. From the pre-hispanic to the most avant-guard, contemporary structures, the capital has something interesting to see at every turn.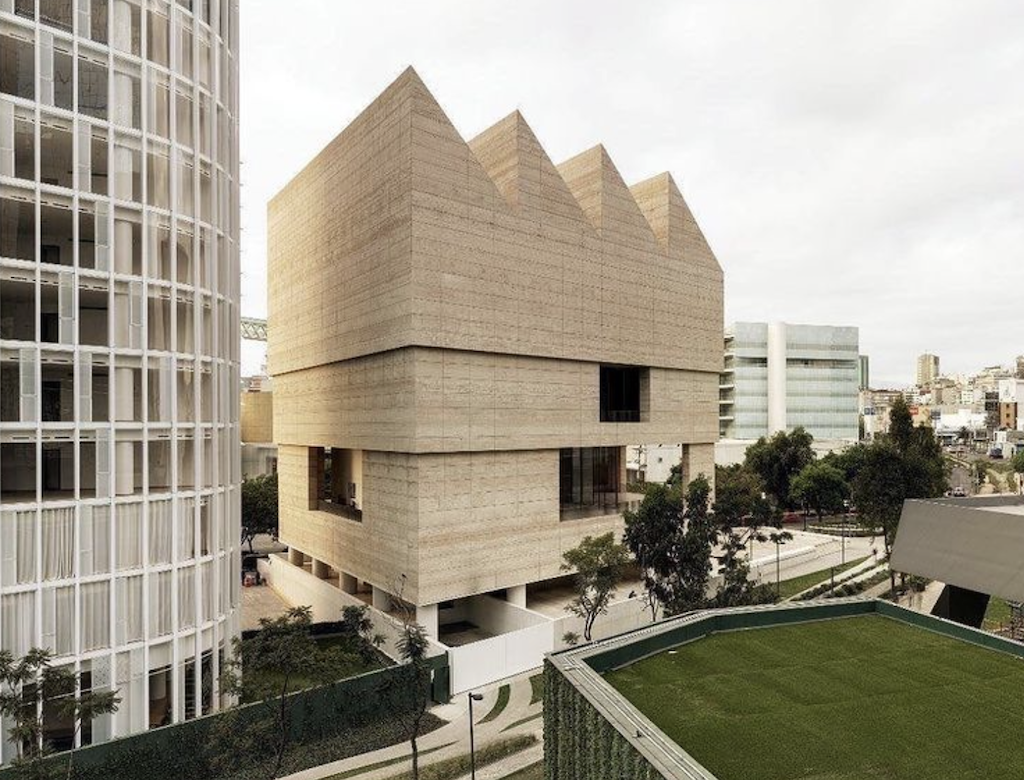 If you prefer to explore city sites on your own, the app GPSmyCity (Freemium model) has some excellent Mexico City neighbourhood walking tour options. If you prefer a more formal architectural tour, take a peek at the Roma and Condesa Architecture Tour by Context Travel.
SEE ALSO: Why Mexico City is a Modern Mecca for Architects (Architizer Journal)
10. THE COST
A trip to Mexico City can be very affordable in comparison to other major cities! Hotel stays, dining, and taxis (or Ubers) should cost roughly 30-40% less than most other North American vacation destinations.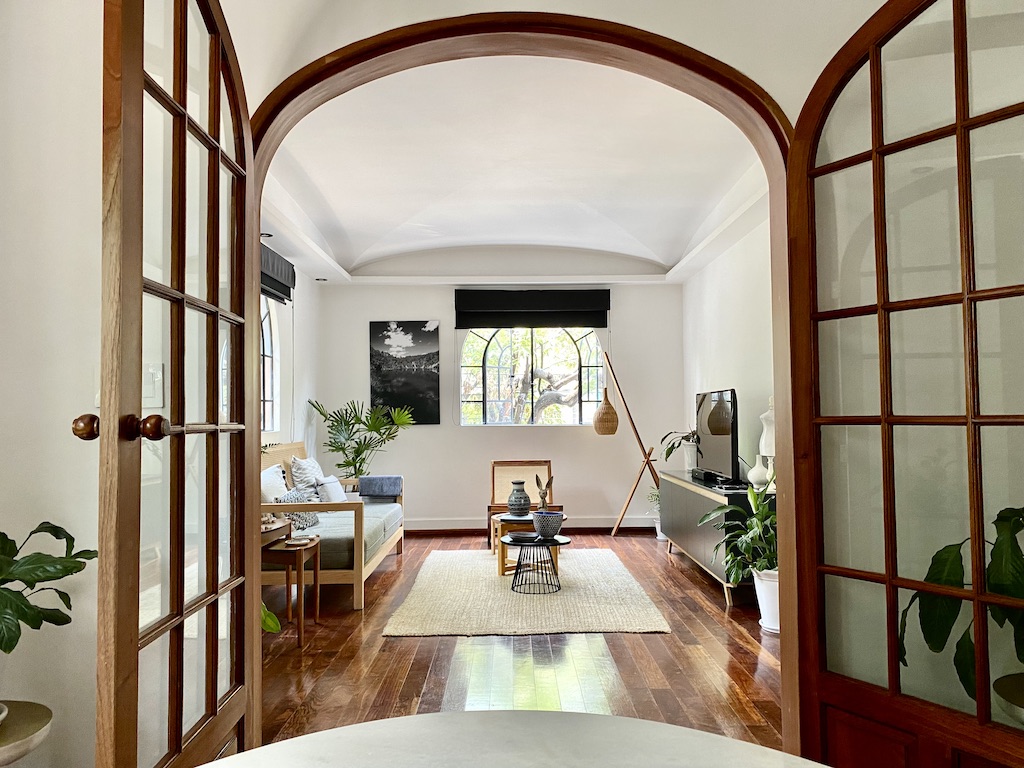 Part of this affordability equation is simply due to the face that the cost of living is lower in Mexico. Another driving factor, however, is that since 2020, many Americans (and Canadians) have been choosing domestic travel over international. This has driven the cost of accommodation, car rentals and flight prices through the roof in popular vacation spots such as Phoenix, Palm Springs and Maui.
RELATED POSTS